Beth Collins, M.D.
2614 Boston Post Road
Willow Hall, Suite 16C
Guilford, CT 06437
Phone: (203) 689-5295
Monday–Friday: 9:00 a.m.–5:00 p.m.

Beth Collins, M.D.
55 Willow Street
Mystic, CT 06355
Phone: (860) 572-6868
Monday–Friday: 9:00 a.m.–5:00 p.m.

Dermal Fillers
Are wrinkles and fine lines becoming more noticeable? Over time, the skin will lose elasticity and volume, resulting in wrinkles, folds, and other lines. Some men may feel less confident in themselves once they discover these typical signs of aging. Having strong self-confidence is vital to making ideal impressions whether in a business or personal setting, at the office or across the table from a date. Dr. Beth Collins offers two lines of dermal fillers to help correct wrinkles and boost your self-confidence.
To learn more about the JUVÉDERM® and Restylane® families of dermal fillers, please contact the practice at our Guilford location at (203) 689-5295 or Mystic location at (860) 572-6868 or request a consultation to schedule your appointment today.
Some Dermal Fillers we offer:
JUVEDERM® can promote younger-looking skin by replenishing lost hyaluronic acid due to aging
JUVEDERM VOLBELLA® can help enhance the lips, plumping them up and can smoothen fine lines that surround the mouth
JUVÉDERM VOLUMA® XC can add greater volume to the midface
JUVÉDERM VOLLURE™ XC can fill in parentheses lines around the mouth and nose
RESTYLANE® CONTOUR is used to restore lost volume in the upper cheeks
RESTYLANE® LYFT works to restore volume to deeper lines and wrinkles on the face and adds volume to the back of the hands
RESTYLANE® KYSSE works to fill and enhance the appearance of lips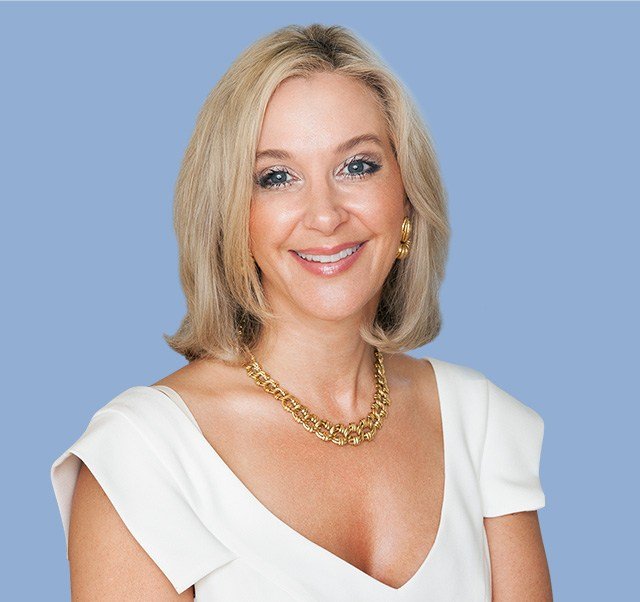 Beth Collins, M.D.
As a board-certified plastic surgeon, Dr. Beth Collins offers a blend of clinical expertise and warm, open communication to ensure beautiful results from your chosen procedure. Learn more about her experience and explore what she can do for you.
Meet Dr. Beth Collins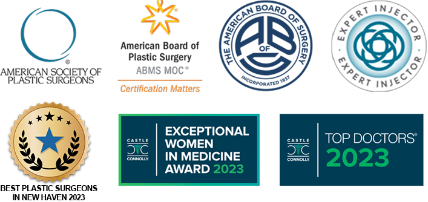 What is the dermal filler process like?
When you have designated your targeted treatment area, the skin will be cleaned and prepared for the filler. As the procedure begins, a member of our medical personnel will inject the appropriate dermal filler for you beneath the dermis of the skin. Topical anesthetics are not necessary, but may be applied depending on the patient. To properly ensure the dermal filler's disbursement, a member of our medical personnel may gently massage the site of injection.
What can I expect after the dermal filler injection?
There is not a high risk of side effects from dermal fillers. Some patients may experience a slight swelling sensation or redness at the injection site, but these symptoms typically resolve soon. Some patients may need a follow-up treatment to get the best results possible. In most cases, results from dermal fillers can last anywhere between several months and a year. As you get ready to resume your day, we highly advise avoiding strenuous activity, sun exposure, and alcohol for about a day after the injection.
Request a consultation today and find out which of these dermal fillers can help you look suave and boost your confidence!
Important Reminders
Dr. Collins does not accept insurance.
There is a $150 consultation fee for surgical and injectable procedures with Dr. Collins.
The consultation fee is waived for injectable treatments if the procedure is performed on the day of your consultation.
There is a $50 consultation fee for consultations with our RNs.
Specials & Events
There's always something going on here at Beth Collins, M.D. Discover incredible savings on your favorite (and soon-to-be favorite) services or RSVP to an exclusive event.
Learn More
Back to Top