Beth Collins, M.D.
2614 Boston Post Road
Willow Hall, Suite 16C
Guilford, CT 06437
Phone: (203) 689-5295
Monday–Friday: 9:00 a.m.–5:00 p.m.

Lower face and neck lift with facial fat grafting
*Keep in mind that each patient is unique and your results may vary.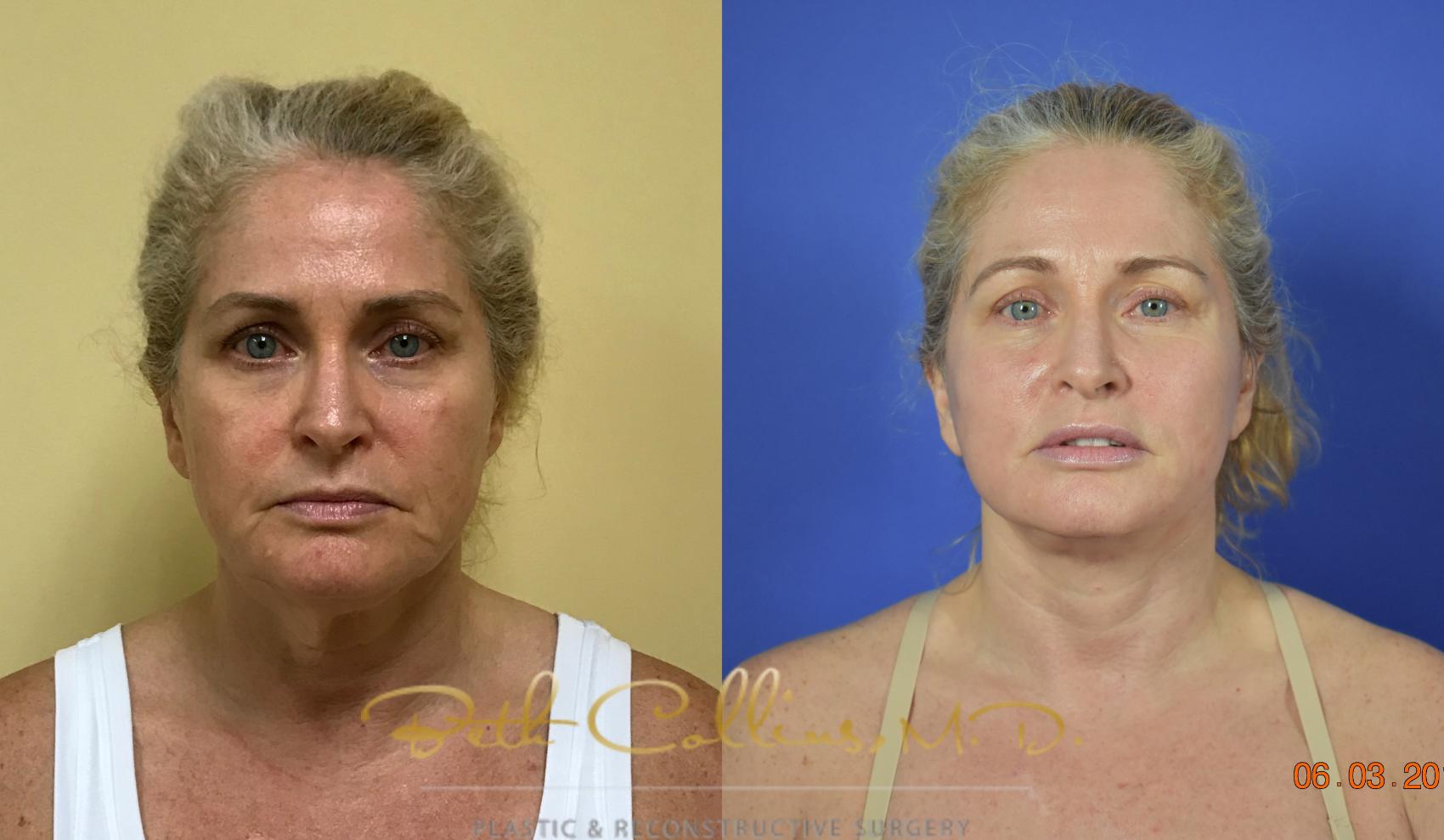 Before & After

This beautiful lady has been a patient of mine since almost the beginning of my practice. She has had some body contouring work to refine what is her already close to perfect physique. She really focuses on keeping in shape and living a healthy lifestyle. She started noticing that she was getting loose skin on her neck and under her chin. She had a lower face and neck lift to correct this and is enjoying a beautiful result. Now she keeps up her looks with some minor procedures like botox and halo laser a few times a year. She is a delight in every way!!
Provider: Beth Collins M.D.
Back to Top