Beth Collins, M.D.
2614 Boston Post Road
Willow Hall, Suite 16C
Guilford, CT 06437
Phone: (203) 689-5295
Monday–Friday: 9:00 a.m.–5:00 p.m.

Lower face and neck lift with facial fat grafting
*Keep in mind that each patient is unique and your results may vary.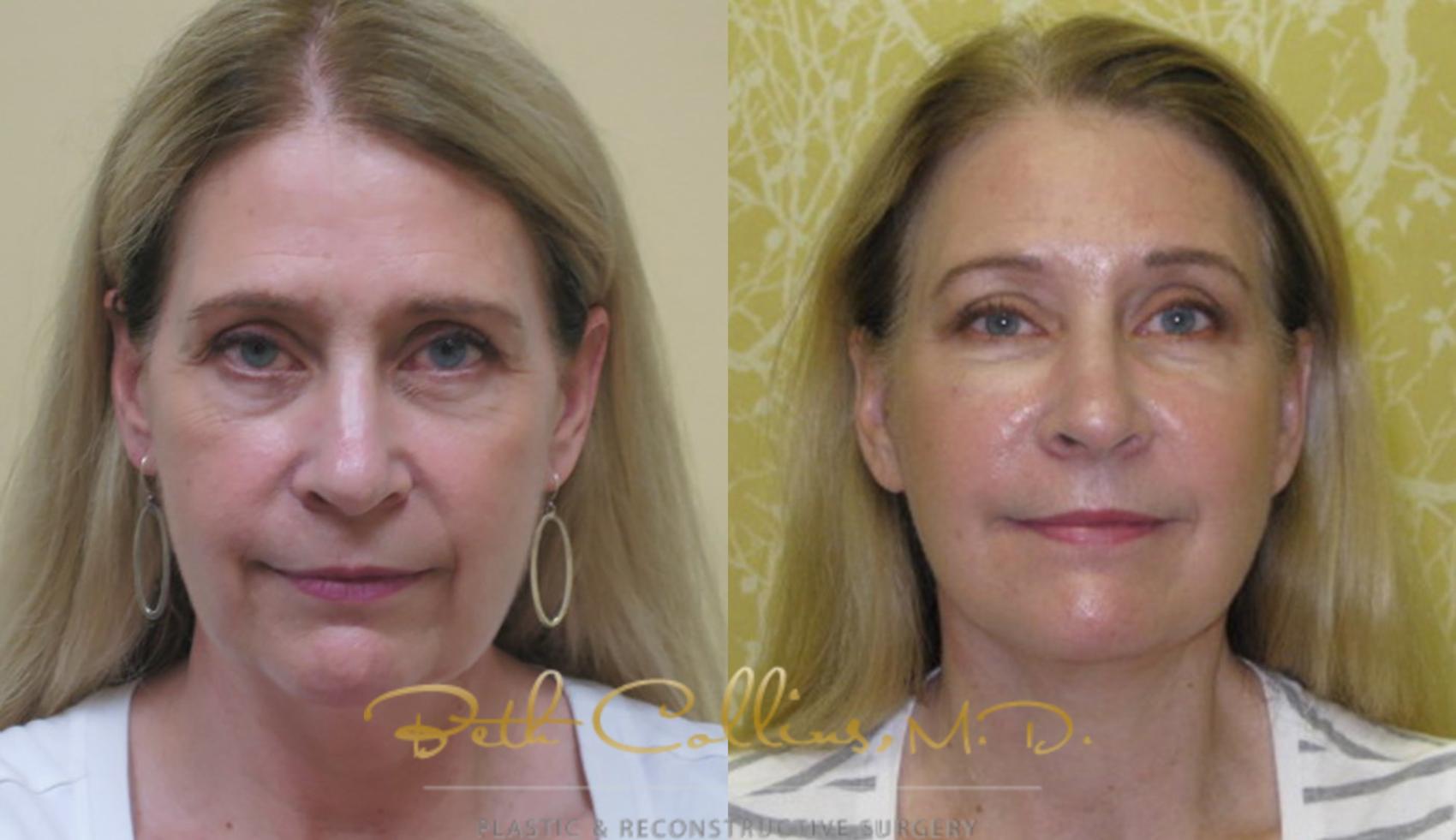 Before & After

A lower face and neck lift is a surgical procedure that addresses excess skin and fat in the neck, corrects jowls and gives an overall subtle rejuvenation of the face. This includes softening the nasolabial folds (which are the lines by the side of the nose) as well as the marionette lines (which are the lines down the corners of the mouth. This lovely patient had this surgery done for a beautiful restoration of her youthful beauty.
Provider: Beth Collins M.D.
Back to Top