Beth Collins, M.D.
2614 Boston Post Road
Willow Hall, Suite 16C
Guilford, CT 06437
Phone: (203) 689-5295
Monday–Friday: 9:00 a.m.–5:00 p.m.

Beth Collins, M.D.
55 Willow Street
Mystic, CT 06355
Phone: (860) 572-6868
Monday–Friday: 9:00 a.m.–5:00 p.m.

BOTOX® Cosmetic
If you are bothered by facial lines and wrinkles, consider treatment with BOTOX Cosmetic. In Guilford and Mystic, CT, board-certified plastic surgeon Dr. Beth Collins offers BOTOX to women and men from New Haven, Essex, New London, and other nearby cities who desire a simple, non-invasive solution to many bothersome signs of aging. Dr. Collins is an Allergan National Trainer and instructs other physicians nationwide on the proper use of this injectable treatment to address dynamic wrinkles on the face and neck.
Contact us at our Guilford location at (203) 689-5295 or Mystic location at (860) 572-6868 or request a BOTOX consultation.
What Does BOTOX Do?
BOTOX Cosmetic and Dysport® (similar to BOTOX) contain botulinum toxin, which blocks the nerve signals that cause muscles to contract. By stopping the signals to the nerves, the muscles don't contract and don't create "dynamic" wrinkles. It only affects the muscles where it's injected, which means you will still be able to make facial expressions even after treatment. BOTOX is one of the most popular injectables we offer and is safe for use on men and women of all ages without downtime.
Who Should Get BOTOX?
BOTOX is safe for men and women over 18 in good overall health with unwanted facial lines and wrinkles. Those who experience wrinkles and lines caused by the movement of muscles in the following areas of the face should consider BOTOX:
Horizontal forehead lines
Glabellar frown lines
Brow lines
Crow's feet
Bunny lines along the bridge of the nose
BOTOX is also approved by the FDA for treating muscle spasms, excessive sweating, and chronic migraines. Many people also use it for gummy smiles and jawline slimming. In order to undergo BOTOX treatments, you should be a healthy nonsmoker between 18 and 65 years old.
Individuals who should not undergo BOTOX treatments are those who are pregnant, breastfeeding, allergic to botulinum toxin, as well as those with neuromuscular diseases. To learn if you are a candidate for BOTOX, request a consultation today.
Allē

Saving money never looked so good.
Earn discounts on BOTOX®, JUVÉDERM®, and more of your favorite treatments and products when you join the Allē rewards program from Allergan Aesthetics™. Become a member today and start earning points at your next appointment with Dr. Collins. Signing up online is easy, fast, and free.
Learn More
What Is a BOTOX Treatment Like?
During your consultation, your provider will discuss your concerns and assess your skin to determine the best treatment for you. Each treatment is customized to suit the patient's needs. Once a treatment plan is developed, your provider will prep you for your BOTOX treatment.
When the appropriate injection site has been chosen, it will be cleansed with alcohol, marked, and prepared for treatment. Your provider will carefully inject the appropriate amount of BOTOX Cosmetic into the treatment site. She will inject BOTOX into the muscles that cause dynamic wrinkles to address your specific concerns. Injections are relatively painless, with no need for anesthetic, and you can return to normal activities immediately after treatment.
More than one injection may be necessary for an injection site to ensure the lines and wrinkles in the area adequately smooth out.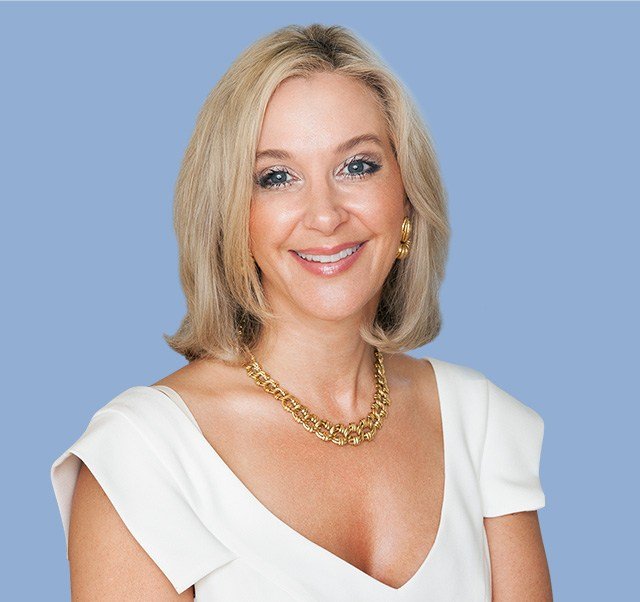 Beth Collins, M.D.
As a board-certified plastic surgeon, Dr. Beth Collins offers a blend of clinical expertise and warm, open communication to ensure beautiful results from your chosen procedure. Learn more about her experience and explore what she can do for you.
Meet Dr. Beth Collins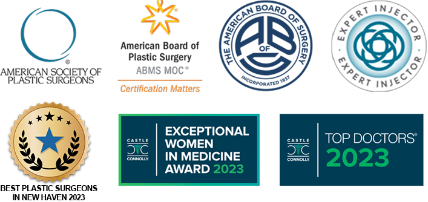 What To Expect After a BOTOX Treatment
There is no downtime following a BOTOX Cosmetic treatment. However, your provider will require that you remain upright for several hours after your treatment and also avoid alcohol during this time. We may also advise you to avoid vigorous exercise for at least 24 hours.
You may experience some side effects from your BOTOX treatment, including nausea, fatigue, flu-like symptoms, and redness at the injection site. These, however, are temporary and will subside.
How Soon Can You Expect Results of BOTOX To Appear?
Results of BOTOX are not immediate. You will start to see smoother lines and wrinkles in the treated areas after a few days, with full results appearing in about 1 week. The results will continue to improve as you continue to have consistent BOTOX treatments every 3 to 6 months.
How Long Does BOTOX Last?
The effects of BOTOX last approximately 3 to 6 months, depending on the areas treated, the amount of BOTOX used, and the individual. For many patients, BOTOX lasts longer as you continue injection treatments consistently. To achieve long-lasting results, your provider will recommend a series of follow-up appointments to ensure you get the best possible results. You can also discuss surgical options such as a brow lift to minimize wrinkles and lines around the eyes with longer-lasting results.
What's the Difference Between BOTOX and Fillers?
Even though both BOTOX and dermal fillers such as the JUVÉDERM® and Restylane® product lines are injectable treatments designed to reduce signs of aging, they accomplish their goals in very different ways.
As mentioned earlier, BOTOX and Dysport minimize wrinkles and lines that develop when your face changes expressions by preventing muscles from contracting. Dermal fillers, on the other hand, are smooth gels that restore volume to areas such as nasolabial folds, undereye hollows, and sunken cheeks. Fillers also last longer than BOTOX, with results lasting between 6 and 18 months in most cases.
Because fillers and BOTOX treat different types of wrinkles, we often combine them to produce comprehensive anti-aging results.
Let's get started today. Request your consultation online or call us at our Guilford location at (203) 689-5295 or Mystic location at (860) 572-6868 to set up your visit.
Important Reminders
Dr. Collins does not accept insurance.
There is a $150 consultation fee for surgical and injectable procedures with Dr. Collins.
The consultation fee is waived for injectable treatments if the procedure is performed on the day of your consultation.
There is a $50 consultation fee for consultations with our RNs.
Specials & Events
There's always something going on here at Beth Collins, M.D. Discover incredible savings on your favorite (and soon-to-be favorite) services or RSVP to an exclusive event.
Learn More
Back to Top