Beth Collins, M.D.
2614 Boston Post Road
Willow Hall, Suite 16C
Guilford, CT 06437
Phone: (203) 689-5295
Monday–Friday: 9:00 a.m.–5:00 p.m.

KYBELLA®
Double chins can appear on people for seemingly no rhyme or reason. No matter the cause, you no longer have to accept this condition in silence. KYBELLA, popular with women and men from Guilford, New Haven, Madison, New London, and beyond, is an excellent way to reduce subdermal fullness through a non-invasive and effective injectable treatment.
Double board-certified plastic surgeon Dr. Beth Collins has committed her life to providing patients with quality aesthetic care. If you'd like more information about her practice and the many ways she can enhance your look, schedule a consultation appointment today using our online form.
What Is KYBELLA?
The only treatment of its kind FDA-approved in the use of reducing the appearance of a double chin, KYBELLA is unique among injectables. Unlike painful, invasive methods of correcting this area like liposuction, this injectable is non-surgical, effective, and involves minimal downtime.
KYBELLA is made primarily of deoxycholic acid, a molecule that is naturally produced in the human body. Deoxycholic acid aids in the breakdown and absorption of fat in the human body. When it is injected into the chin, it works in much the same way, destroying fat until it's completely gone.
What Is a KYBELLA Treatment Like?
Much like other injectable treatments, KYBELLA is quick and features virtually no downtime. Each session lasts between 15 to 20 minutes, making it a casual lunchtime procedure. While some changes can be seen after the first treatment, multiple sessions are recommended to obtain long-lasting, dramatic results. The average number of treatments received is somewhere between 2 to 4. What makes this treatment so different from other injectables is that once you've obtained the results you want, you'll never have to receive another injection ever again.
Common side effects include swelling, numbness, bruising, pain, redness, and hardness at the injection site. Fortunately, these are mild and usually fade within a few days of treatment. Aside from these possible symptoms, there is no downtime associated with KYBELLA injections.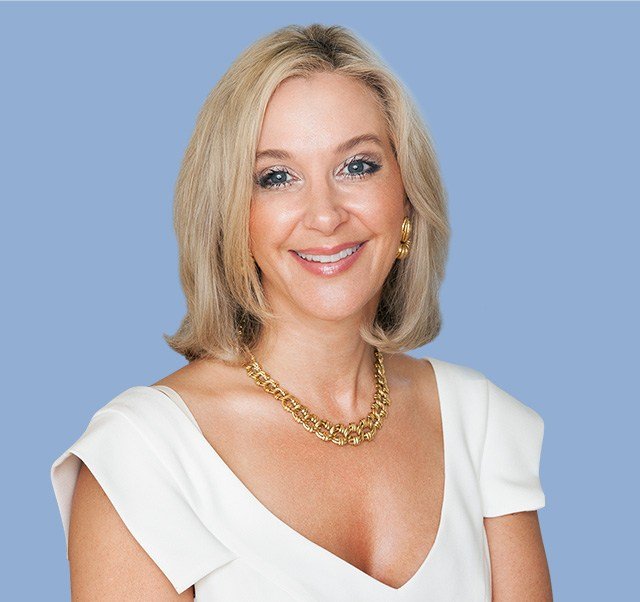 Beth Collins, M.D.
As a board-certified plastic surgeon, Dr. Beth Collins offers a blend of clinical expertise and warm, open communication to ensure beautiful results from your chosen procedure. Learn more about her experience and explore what she can do for you.
Meet Dr. Beth Collins

Am I a Good Candidate for KYBELLA?
KYBELLA is most effective in treating mild to moderate cases of submental fullness, otherwise known as chin fat. While it can be used in patients who have severe submental fullness, the results will not be as dramatic or visible in these individuals. If you'd rather skip the injections, CoolSculpting® is another nonsurgical option for reducing a double chin. Before you can begin treatment, Dr. Collins will take into account your medical history, aesthetic goals, and current state of health and decide if KYBELLA is right for you.
VIP Membership
Get even more from your treatments when you enroll in VIP membership. This exclusive program gives you access to incredible savings.
Learn More
If you're tired of living with subdermal fullness and are interested in learning more about how KYBELLA can help, request a consultation today. We look forward to hearing from you!
Specials & Events
There's always something going on here at Beth Collins, M.D. Discover incredible savings on your favorite (and soon-to-be favorite) services or RSVP to an exclusive event.
Learn More
Back to Top