Beth Collins, M.D.
2614 Boston Post Road
Willow Hall, Suite 16C
Guilford, CT 06437
Phone: (203) 689-5295
Monday–Friday: 9:00 a.m.–5:00 p.m.

Beth Collins, M.D.
55 Willow Street
Mystic, CT 06355
Phone: (860) 572-6868
Monday–Friday: 9:00 a.m.–5:00 p.m.

Laser Procedures
The power of laser energy is shaping the way we approach skin care, and laser treatments and laser skin resurfacing in our Guilford and Mystic plastic surgery practices are some of our most popular nonsurgical procedures among people from New Haven, West Hartford, Madison, New London, Mystic, and the shoreline areas. By carefully directing different intensities of light at the skin, we can correct a variety of concerns when topical products simply can't. Whether you want to turn back the clock, undo years of sun damage, or simply clear up your most stubborn dark spots or acne, we can help. Discover your options here.
With locations in Guilford and Mystic, Connecticut, Dr. Beth Collins offers a variety of laser treatments to improve the appearance of your skin. Call our Guilford location at (203) 689-5295 or Mystic location at (860) 572-6868 or request a consultation online to learn more about how laser treatments can improve how you look and feel!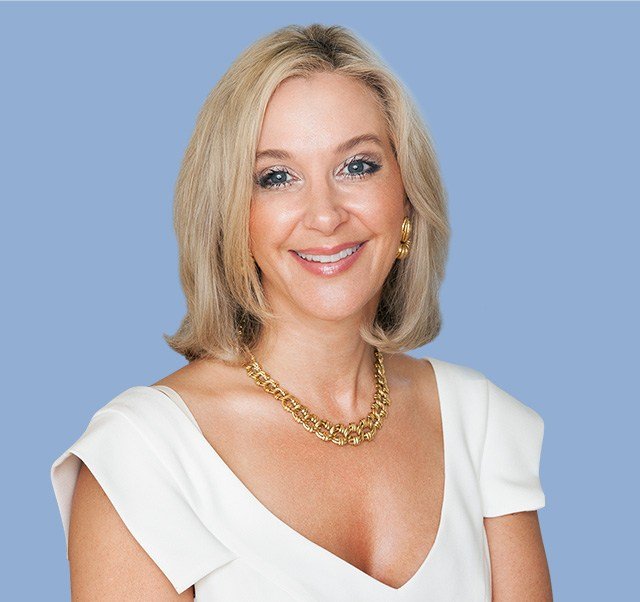 Beth Collins, M.D.
As a board-certified plastic surgeon, Dr. Beth Collins offers a blend of clinical expertise and warm, open communication to ensure beautiful results from your chosen procedure. Learn more about her experience and explore what she can do for you.
Meet Dr. Beth Collins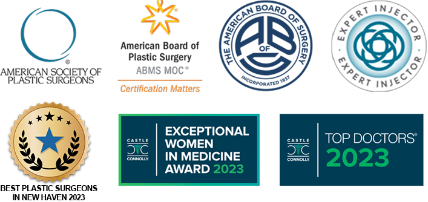 Explore More
Laser Skin Resurfacing | Refining rough skin and improving collagen production is easy with customizable laser skin resurfacing. Dr. Collins is proud to offer the 4 most effective laser skin resurfacing treatments using Sciton® brand lasers, including Halo™ laser, BBL HERO®, NanoLaserPeel™, and Contour TRL™ to allow us to customize and combine laser skin treatments to address your unique skin concerns.
Forever Young BBL™ Photofacial | Short for broadband light, BBL is gentler than laser energy and is our go-to for reducing many common signs of sun damage. A Forever Young BBL Photofacial treats signs of sun damage, including redness, pigmentation, fine lines and wrinkles, as well as vascular conditions like rosacea, broken blood vessels, and spider veins. By treating the skin with BBL, we can help reduce the appearance of lines and wrinkles on the face, neck, and chest.
SkinTyte™ Skin Firming | Bump up collagen development and rediscover how firm and toned your skin can feel. SkinTyte combines infrared energy with broadband light (BBL) to target loose, lax skin on the face, neck, and body. It works on the deeper layers of your skin to tighten the skin and generate new collagen and elastin, resulting in firmer, tighter skin.
Laser Vein Removal | Pesky spider veins are no match for laser energy, which quickly goes to work fading them. Using lasers to treat unwanted visible veins, Dr. Collins and her team can effectively reduce the appearance of spider veins and capillaries on the face and legs with little downtime. This fast and painless treatment is designed to work on all skin types with just a few treatments.
Laser Acne Treatment | Acne isn't just for teenagers—your treatment shouldn't be, either. Our laser device can reduce the frequency and severity of breakouts. Designed to work on inflammatory acne, laser acne treatment addresses active acne to help improve the appearance of your skin and reduce acne breakouts.
Scar Revision | You don't have to live with an unsightly reminder of illness or injury. Laser-assisted scar revision can help. By addressing the vascular cause of redness and the texture of the scar tissue, Dr. Collins is able to use lasers to improve the appearance of scars on the face and body, including treating acne scars with her BBL laser to restore your skin's fresh, smooth appearance.
Laser Hair Removal | Be bare exactly where you desire with laser hair removal, a lasting way to reduce unwanted hair growth. Dr. Collins and her team use the BBL laser to treat unwanted hair on the face, neck, chest, and body with no downtime. This treatment is fast and effective, proven to reduce the amount of unwanted hair with just a few treatments.
Let's get started. Request your consultation online or call our Guilford location at (203) 689-5295 or Mystic location at (860) 572-6868 to schedule your first laser procedure.
Important Reminders
Dr. Collins does not accept insurance.
There is a $150 consultation fee for surgical and injectable procedures with Dr. Collins.
The consultation fee is waived for injectable treatments if the procedure is performed on the day of your consultation.
There is a $50 consultation fee for consultations with our RNs.
Specials & Events
There's always something going on here at Beth Collins, M.D. Discover incredible savings on your favorite (and soon-to-be favorite) services or RSVP to an exclusive event.
Learn More
Back to Top