Beth Collins, M.D.
2614 Boston Post Road
Willow Hall, Suite 16C
Guilford, CT 06437
Phone: (203) 689-5295
Monday–Friday: 9:00 a.m.–5:00 p.m.

Beth Collins, M.D.
55 Willow Street
Mystic, CT 06355
Phone: (860) 572-6868
Monday–Friday: 9:00 a.m.–5:00 p.m.

Laser Skin Resurfacing
Sciton® brand lasers are some of the best aesthetic lasers available on the market today. At Beth Collins, M.D., we're proud to offer our clients 4 of the most effective laser skin resurfacing services here in Guilford using this successful line: the Halo™ laser, BBL HERO®, the NanoLaserPeel™, and the Contour TRL™. All of these lasers allow Dr. Collins to precisely adjust the depth and intensity of each laser skin treatment, giving patients who visit from New Haven and other nearby cities the results they want with the precise amount of laser energy they need—no more, no less.
Contact the practice at our Guilford location at (203) 689-5295 or Mystic location at (860) 572-6868 or request a consultation to learn more about laser skin resurfacing today.
---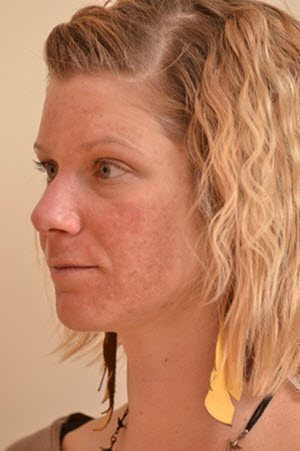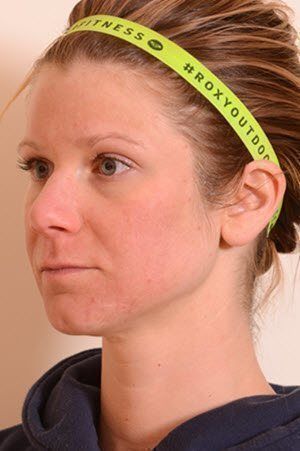 ---
Halo Laser
Halo is a customizable hybrid fractional laser that gives patients beautiful results with minimal downtime. It combines both ablative and non-ablative wavelengths in the same treatment zone and can be adjusted to target only the deepest layers of the skin. The intensity of the laser can be adjusted so that the surface of the skin is left entirely unaffected, leading to quicker healing time and improved patient comfort.
Because it can be adjusted so easily, the Halo laser can be used to correct the appearance of a broad range of aesthetic issues, including:
Sun damage
Discoloration
Enlarged pores
Poor texture
More aggressive Halo laser treatments can soften the appearance of fine lines and scars.
Depending on the intensity of your treatment, you may or may not receive a topical anesthetic. The sensation of the Halo handpiece rolling over the skin causes a warm, prickling sensation.  The extent of downtime experienced depends upon the intensity of the treatment received.
Allē

Saving money never looked so good.
Earn discounts on BOTOX®, JUVÉDERM®, and more of your favorite treatments and products when you join the Allē rewards program from Allergan Aesthetics™. Become a member today and start earning points at your next appointment with Dr. Collins. Signing up online is easy, fast, and free.
Learn More
BBL HERO®
BBL HERO® is a version of the trusted broadband light (BBL) laser designed to treat large areas of the face and body, reducing the time required for procedures while allowing for a wide range of treatments. It is the world's most powerful intense pulsed light (IPL) device on the market today.
BBL HERO is designed to treat:
Dark spots and freckles
Age spots
Sun damage
Wrinkles and fine lines
Rosacea
This diverse laser enables Dr. Collins to address larger treatment areas on the face, neck, chest and body in less time. BBL HERO uses CoolComfort Technology to increase patient comfort during treatment, allowing for quicker healing and less discomfort during the procedure.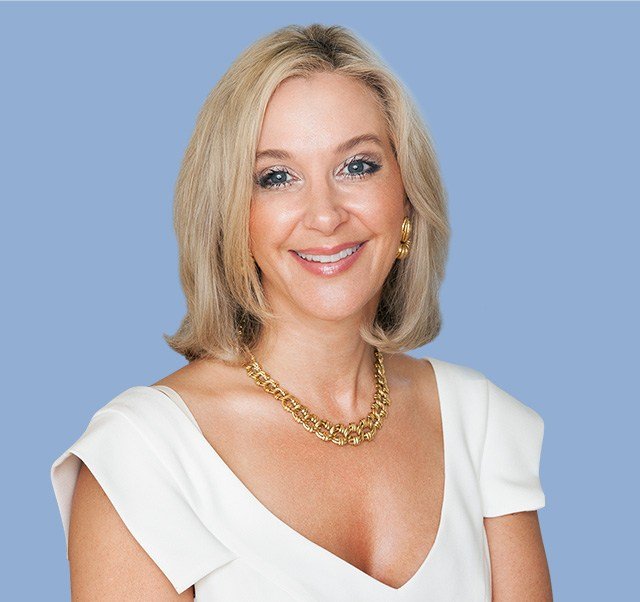 Beth Collins, M.D.
As a board-certified plastic surgeon, Dr. Beth Collins offers a blend of clinical expertise and warm, open communication to ensure beautiful results from your chosen procedure. Learn more about her experience and explore what she can do for you.
Meet Dr. Beth Collins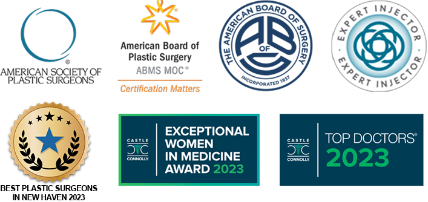 MicroLaserPeel
The MicroLaserPeel uses light energy to remove dead skin cells that can give the surface of the skin a tired or dry look. One of the things that makes the MicroLaserPeel unique is that it is adjustable to reach various depths of the dermis, allowing for the treatment to be tailored to the specific concerns and needs of the patient.
The MicroLaserPeel can treat a variety of skin imperfections, including:
Sun damage
Scars
Keratosis
Wrinkles
Off-color pigmentation
The removal of the surface layer of dead skin cells leaves room for and speeds up the production of healthy skin cells to take their place, resulting in the treated skin taking on a younger, tighter, and healthier look.
The full benefits of the treatment can be further elaborated by one of our professionals during your consultation appointment.
NanoLaserPeel
The NanoLaserPeel is a great introduction into the world of Sciton lasers. It's especially well-suited to treat the signs of aging on the face and can be completed in as little as five minutes.
This laser can be used to combat many signs of aging that crop up on the face, including fine lines, scars and sun damage.
The downtime of this treatment is the shortest of any of the laser skin resurfacing options we offer, requiring patients only 1 to 2 days of recovery.
Contour TRL
The Contour Tunable Resurfacing Laser, or TRL, is a leading-edge YAG erbium laser skin resurfacing treatment. Traditional CO₂ lasers have a fixed rate of coagulation to ablation. The Contour TRL  is different. This device allows Dr. Collins to precisely adjust the depth of both ablation and coagulation independently and to micron precision.  It can reach depths between 50µm to 200µm.
The Contour TRL can treat many of the signs of aging that affect the skin, including:
Mild to deep wrinkles
Acne, surgical and trauma-related scars
Pigmented lesions
Deep lines around the mouth
Loose skin
Actinic keratoses
Poor skin tone or texture
A topical anesthetic is administered during all Contour TRL treatments, with the addition of local anesthetic for deeper treatments. Patients can expect 3 to 4 days of recovery time for shallow procedures, and 5 to 7 days for deeper ones. The skin will improve gradually over the 4 to 6 months following treatment.
Specials & Events
There's always something going on here at Beth Collins, M.D. Discover incredible savings on your favorite (and soon-to-be favorite) services or RSVP to an exclusive event.
Learn More
Laser and light don't stop here! Browse our other options, including laser hair removal and Forever Young BBL™ to learn more about the power of light energy.
If you're looking for laser skin resurfacing in New London, Essex, or South Rhode Island, request your consultation with Dr. Collins using the online form or call our Guilford location at (203) 689-5295 or Mystic location at (860) 572-6868 to set up your visit.
Important Reminders
Dr. Collins does not accept insurance.
There is a $150 consultation fee for surgical and injectable procedures with Dr. Collins.
The consultation fee is waived for injectable treatments if the procedure is performed on the day of your consultation.
There is a $50 consultation fee for consultations with our RNs.
Back to Top