Beth Collins, M.D.
2614 Boston Post Road
Willow Hall, Suite 16C
Guilford, CT 06437
Phone: (203) 689-5295
Monday–Friday: 9:00 a.m.–5:00 p.m.

Beth Collins, M.D.
55 Willow Street
Mystic, CT 06355
Phone: (860) 572-6868
Monday–Friday: 9:00 a.m.–5:00 p.m.

Medical Spa Services
Beauty starts with healthy, beautiful skin. Dr. Collins believes that taking good care of your skin is a combination of good home care and regular visits to your skin care specialist for quality medical grade facials. Whether you are looking for a light treatment with no down time, or a more extensive procedure with noticeable changes; Beth Collins, M.D.'s offices in Guilford and Mystic, CT has something to offer everyone.
You may elect to have us come up with a treatment package for you, or you may choose from our customizable menu of services. Whatever your preference, one of our nurses will be there to help guide you. Your visit to our Guilford and Mystic, CT medical spas will start with an Optic Skin Analysis or a  VISIA analysis of your skin that uses high tech cameras to take pictures of the deepest layers of your skin. We will share a detailed analysis of your skin that will outline the problem areas that we need to target.
From the skin analysis report, we will customize a treatment plan designed to fit your budget and lifestyle. From home care suggestions to monthly spa facials and laser treatments and chemical peels, we will find the combination that works best for you.
Dr. Collins serves Guilford, New Haven, New London, Mystic and the surrounding areas. Contact us today to schedule a consultation or call our Guilford location at (203) 689-5295 or our Mystic location at (860) 864-4936 to schedule your individualized skin assessment and start planning your customized skincare regimen today.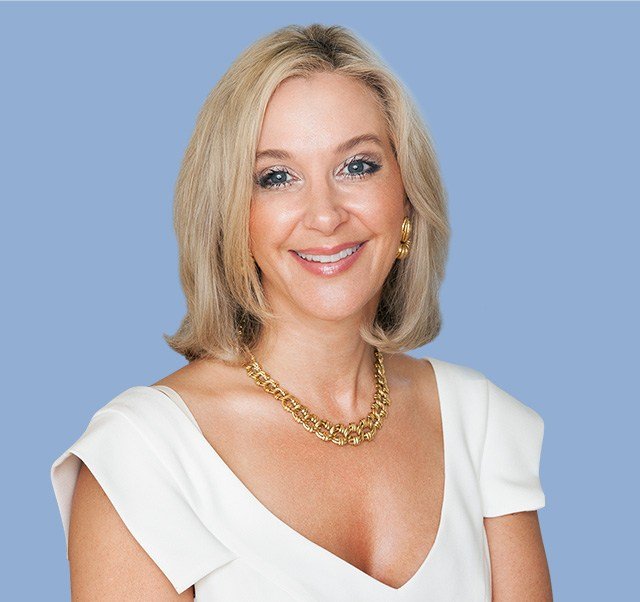 Beth Collins, M.D.
As a board-certified plastic surgeon, Dr. Beth Collins offers a blend of clinical expertise and warm, open communication to ensure beautiful results from your chosen procedure. Learn more about her experience and explore what she can do for you.
Meet Dr. Beth Collins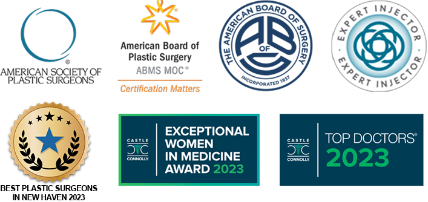 Medical Grade Facials
Signature Facial | $80, 30 minutes
All of our facial treatments begin with a basic cleansing facial. This relaxing 30-minute facial will leave you refreshed and glowing and ready to go out in public right away. You can have this treatment as often as you wish. This facial can act as a stand-alone or can be an entry level to other facial "add-on" options.
You will start with a deep pore cleanse and steam, followed by a masque chosen for your skin type. Enjoy a light shoulder and hand massage while your masque sets. finish with a moisturizer and antioxidant mist.
Free treatment after completion of tenth treatment (followed with punch card).
Facial Treatment Enhancements
The following facials begin with a Signature Facial with the additional treatment as described.
Microdermabrasion | Face: $120, 45 Minutes
Add-On – Neck and Décolletage: $50
Microdermabrasion is a minimally invasive procedure used to renew the overall tone and texture of your skin. Using a diamond crystal tip and powerful suction, the most superficial layers of the skin are buffed away leaving the underlying skin glowing and free from dulling debris.
Because this treatment is superficial, it is not painful and has little to no downtime. Although one treatment will give some noticeable results, a series of treatments are recommended to realize the full potential of the therapy.
Microdermabrasion is useful for early signs of aging, superficial scars, fine lines, and wrinkles, early photoaging and reduction of pore size. Because it is a superficial treatment, it will not address deeper lines and scars or pigment that is in the deeper layers of the skin (such as deep photoaging and melasma). There is no down time associated with the procedure so it can be repeated at close intervals to achieve a cumulative effect.
This treatment is a wonderful maintenance option for someone who has an active lifestyle, who cannot afford long recovery. Although it will not produce dramatic results with one treatment, the cumulative effect of the treatment over multiple sessions gives both microscopic and clinical benefits. It is a wonderful choice for a maintenance regimen.
Recommended regimen: Monthly treatments combined with prescription grade skin care
Free treatment after completion of tenth treatment (followed with punch card).
Clarifying Facial | $120, 45 minutes
For those who may be suffering from acne or milia (small white cysts under the skin that can appear under the skin from clogged pores), adding gentle extractions to a Signature Facial helps to unblock the pores and progress toward clearer and smoother skin. Following extractions, high frequency current is applied to help suppress the bacteria on the surface of your skin to allow the effects of the treatment to carry on.
Recommended regimen: Monthly treatments combined with prescription grade skin care
This treatment is often combined with BBL laser photofacial to combat acne
Free treatment after completion of tenth treatment (followed with punch card).
Comprehensive Restorative Facial | $200, 1 hour
This is our most luxurious and relaxing facials. This comprehensive treatment combines the hydrating moisture of our signature facial with the exfoliation and regeneration of microdermabrasion and clarifying extractions to combat clogged pores and milia into one hour long treat. Your skin will be dewy and radiant after this comprehensive treatment. This treatment can be done as often as you would like to pamper yourself and can also be combined with other treatments.
Add-On – Neck and Décolletage: $250
Aquagold Fine Touch is a microinjector device that uses 24 karat gold-plated surgical steel microneedles to inject small amounts of solution into the superficial layers of the skin. Aquagold has microchannels that deliver the products directly into the skin's most superficial layer. This treatment has little to no down time, allowing you to go about your daily activities after treatment. You may experience some light redness and skin peel that should not limit your activity.
This simple skin rejuvenation procedure effectively treats everything from fine lines, wrinkles, and laxity to hyperpigmentation, acne scarring, pore size, and dullness. Customized to your skin-care concerns, it evenly delivers a tailored infusion of potent treatments into the skin on your face, neck, décolletage, and even on the back of your hands.
A basic Aquagold treatment uses a hyaluronic acid serum base, but other common substances can be mixed with the serum to further upgrade the procedure.
BOTOX® Cosmetic | $120: adding Botox microinjections helps combat fine lines and "crepey" skin.
Vitamin C | $50: Vitamin C is both an antioxidant and a building block for collagen.
PRP | $500: Platelet-rich plasma can be used with Aquagold in combination with sub-Q injection.
Microneedling | $420 Face
Add-On – Neck and Décolletage: $250
Microneedling involves pricking the skin with tiny, sterilized needles. The small wounds cause your body to make more collagen and elastin which are the substances in your skin that keep it pliable. Keeping your collagen and elastin healthy will help your skin resist formation of fine lines and wrinkles that lead to an aged appearance.  You might also hear it called collagen induction therapy.
Microneedling may help with issues like acne, hair loss, dark spots (hyperpigmentation), large pores, reduced skin elasticity, scars, stretch marks, sun damage and fine lines and wrinkles.
Microneedling is less expensive than laser treatments, and it may work better for people with darker skin tones because it doesn't involve the heat of a laser treatment, which can affect your skin's pigmentation, or color.
(Note: Microneedling of neck and décolletage as stand-alone treatment costs $500.)
Platelet-Rich Plasma (PRP) | $550 per 10cc vial
Platelet-Rich Plasma (PRP) Facial Rejuvenation is a cutting-edge procedure that harnesses the healing power of platelets and growth factors to stimulate an anti-aging response. PRP is an extract of your own blood, that contains 4-5x concentration of platelets and growth factors. When PRP is placed back into the skin by injection, or applied topically following microneedling or laser, a localized healing response is initiated. This response stimulates collagen production which provides tightening and toning of your skin reducing fine lines, improving volume loss, minimizing acne scarring and healing rosacea. PRP has also been found in early clinical studies to help reverse androgenic hair loss in both women and men.
Within a few weeks an overall improvement in skin hydration, texture and tone can be seen. New collagen and blood vessels begin to grow after 3-6 weeks, and reduction of fine lines and wrinkles and volume correction happens over the next 3-6 months. The results are cumulative as you continue along in your maintenance program.
For best results, three treatments are recommended 1 month apart, with a maintenance touch up treatment every six months.
Chemical Peels
Chemical peels are cosmetic treatments that can be applied to the face, hands, and neck. They're used to improve the appearance or feel of the skin. During this procedure, chemical solutions will be applied to the area being treated, which causes the skin to exfoliate and eventually peel off. Once this happens, the new skin underneath is often smoother, appears less wrinkled, and may have less damage.
There are a number of reasons why people may get a chemical peel. They are used to treat a variety of conditions including fine lines and wrinkles, sun damage, acne scars, hyperpigmentation, melasma or uneven skin tone and texture.
Chemical peels can be light, medium, and deep. The chosen peel will be tailored to your specific needs, budget, and allowable down time.
Brightening Peel | $150
This peel is an in office medical grade treatment for all skin types. It helps to improve the appearance of fine lines, pigment, and pore size by using soothing antioxidants to reveal smoother and even toned skin. Peeling is visible within days 2-3 and best results are seen by days 7-10. This peel is extremely gentle but packs in major results leaving you feeling radiant and youthful.
For best results, a series of 3 treatments one month apart is recommended.
Corrective Peel | $510
This is an in-office peel for reducing the appearance of fine lines, wrinkles, and sun damage. Virtually painless with limited downtime. Superficial chemical peel combining ingredients that smooth and brighten skin with reduced risk of post-inflammatory hyperpigmentation. This peel can be customized to your skin type with our customizable home care that is part of the package. This peel is ideal for the patient with melasma or deep hyperpigmentation from sun damage. For best results, a series of 4 treatments every 3-4 weeks for enhanced effects. Patients will take home comprehensive home-care products help amplify and extend peel benefits (included): Gentle Cleansing, Foam Hydrating, Antioxidant Tinted Sunscreen Broad Spectrum/ SPF 30 Paraben Free, Brightening Cream, Intensive Soothing Complex, and a soothing Balm- 1% Hydrocortisone USP Anti-Pruritic Gel.
IV Fluid Therapy
IV fluid therapy is a wonderful treatment to improve your overall well-being and to boost the feelings of wellness by restoring the body's homeostasis. Dehydration and imbalances of vitamins and minerals can lead to subtle changes in your health. Replacing lost nutrients and elements through an IV provides immediate bioavailability. Bypassing the digestive tract has the benefits of immediate response and avoidance of some common side effects when attempting to replace losses orally. When taking high doses of vitamins and minerals orally, some people will suffer from cramps, diarrhea, and nausea. IV vitamin therapy bypasses the stomach and intestine, so you avoid the stomach upset and we can replace deficiencies much more efficiently while replenishing hydration.
For those who are looking for an extra boost to their general health or love the idea of being proactive in preventing symptoms of numerous illnesses, iv therapy is a great solution. Our highly skilled and board-certified nurses will go over your medical history to make sure that the treatment is safe for you. You may require bloodwork prior to treatment depending on your medical history. Following clearance, we will determine your goals with your fluid therapy, and we will develop a program for you that will best fit your needs.
We offer a range of vitamin combinations which can be tailored to fit your goals:
Beauty Boost | $120
This IV hydration is packed with vitamins and high doses of the potent antioxidant glutathione, known for keeping the skin healthy. Glutathione is an extremely potent intracellular antioxidant and is strategically positioned to help repair the cellular damage caused by the free radicals that attack your skin on a daily basis. In so doing, IV Glutathione helps to repair the collagen fibers and to restore damaged skin cells leading to an improvement in the tone, texture, and overall health of your skin.
Immune Boost | $125
Feeling under the weather? Or perhaps you want to avoid the winter flu season or ward off those viruses ahead of an important trip?  This combination of ascorbic acid, Zinc and our proprietary VitaComplex (thiamin, niacin, riboflavin, pantothenic acid, and pyridoxine) provides support to your immune system, giving it strength to fight off those pesky invaders. Consider this IV hydration if you have flulike symptoms, fatigue, upset stomach, low grade fever, headache, joint aches and pains or other symptoms of cold and flu.
Reboot | $120
Sometimes we need just a little help after a particularly busy weekend, or perhaps you are preparing for a big night out with friends and you want to avoid the aftermath, this combination of our vitacomplex with our proprietary mineral blend (magnesium, zinc, manganese, copper and selenium) along with a therapeutic dose of ondansetron (antinausea medication), Toradol (NSIAD pain relief) and a liter of normal saline will turn around even the worst 'day after' blues. For migraine sufferers, this can also lessen some of the symptoms of headache and nausea that can be chronic in some cases.
Recovery & Performance | $125
Are you a marathon runner, competitive exerciser? Body builder? Cross fit competitor or are you just starting to get back in shape? If you find that you are regularly pushing your body to the limits, you are likely using vital nutrients at a high rate of consumption. For our athletes we offer this combination of vitamin and mineral complexes along with our ascorbic acid and amino blend that will help with repair and recovery of those muscles and tendons that can take a beating during your hard workouts. This formulation can help to boost athletic performance, increase strength. Reduce fatigue and shorten your recovery time between workouts.
Myer's Cocktail | $165
This comprehensive energizing formulation can help to enhance the immune system, reduce fatigue, and help minimize the effects of other chronic conditions. You may also find that it helps support concentration, memory, and cognitive function. This treatment contains Vitamin C, magnesium, Vitamin B12 and B-complex vitamins. You can add glutathione for the ultimate experience. Consider this therapy if you suffer from chronic conditions such as fibromyalgia, chronic fatigue, immune system dysfunction, chronic pain or stress, hormonal imbalances, and nutrient deficiencies.
Memberships
Because Dr. Collins believes that achieving your aesthetic goals involves regular care and small adjustments to customize and optimize your treatment plan, we would like to see you regularly so that we can follow your progress. Membership is the perfect way to do this while keeping cost to a minimum. Whether you are interested in laser, medical grade facials, IV fluid therapy or any of our other offerings, membership will provide you the opportunity to sample some of our most popular services and will also offer deep discounts that last throughout the year.
Introductory Skin Care | $999
This package is best for patients who are new to the practice. We need to get to know your skin. Treatments are not "one size fits all," and we need to find out what works best for you. This package includes an initial visia skin care analysis, 4 signature facials, 1 nanolaserpeel, and 1 chemical peel. You may choose any "enhancement" procedure to your signature facial at a 25% discount. Additionally, you will enjoy 10% discount on all med-spa treatments for the remainder of the year. This includes BOTOX® Cosmetic, dermal fillers, laser treatments, and medical-grade facials and skincare as well as IV hydration therapy.
Skin Care Loyalist | $499
For those of you who have enjoyed the benefits of our expert skin care professionals and would like to continue the relationship, this package will continue your discounts throughout the year. You will have 4 signature facials included in the package with 25% discount on "enhancements" added to each. You will also continue to enjoy 10% discount on all med-spa services. This includes BOTOX® Cosmetic, dermal fillers, laser treatments, and medical-grade facials and skincare as well as IV hydration therapy.
Sciton® Laser Therapy
Broadband light (BBL) is a modality on the Sciton Joule laser platform that uses intense pulses of visible light applied to the skin through a series of filters that isolate individual wavelengths of the light to target problem "chromophores" such as brown pigment, red pigment, bacterial cell walls and others. Generally speaking, broad band light (BBL) is used against pigment problems brought about by years of sun exposure, laser hair removal and as a treatment for acne. There is good evidence that regular use of BBL over prolonged period not only gradually improves the texture of the skin, but also slows the aging process on a molecular level.
Pricing: See Chart
A photofacial is a corrective laser procedure using broad band light to target the deep layers of the dermis. When the filtered light is applied to the skin, it targets pigment (such as unwanted freckles, age spots and birth marks), rosacea, telangiectasias and selectively heats the targeted tissue. This draws the pigment to the surface to be shed with normal skin cycles and also causes constriction of the small surface blood vessels that cause red discoloration in certain skin conditions. Additionally, regular use of photofacial therapy has shown to delay the aging process by enhancing DNA repair mechanisms in the dermal layer, preventing breakdown of elastic tissue and collagen.
While one photofacial will often produce noticeable results, in general we recommend 5 treatments in series, typically performed at three week to one-month intervals. Once we have completed the induction phase of therapy we will determine if you have reached your goals of clear radiant skin. Some people with more damage will require more sessions before we go into the maintenance phase, some may require less. Once you have reached your goals, we recommend maintenance of the therapy on a quarterly basis.
Although the typical indication for using photofacials is for pigment problems, people who have regular treatments also notice an improvement in the overall texture of their skin with a reduction in fine lines and wrinkles and pore size.
Photofacials can be done on the face, neck, chest, arms, legs…anywhere you have skin that has been exposed to the sun!
Very similar to a photofacial, a laser acne treatment relies on filtered intense pulse light to target the Porphyrins on the walls of bacteria cells. The application of light heats and destroys the bacteria that can be a contributing factor to certain acne conditions. Following the porphyrin filter, the filter that combats the redness caused by inflammation is applied to calm the redness associated with a breakout. Also, brown hyperpigmented spots can be treated with the filter for brown pigment.
Acne laser treatments are recommended in sequence of 5 treatment with alternating clarifying facials that seek to clean up any clogged pores. In addition to good home care, we have great success at combating this troublesome problem in teens and young adults.
The sciton joule platform broad band light is the single best device for hair removal. At the base of every active hair follicle is a pigment cell (or melanocyte). These are present in the base of the hair follicle when the hair is in its active growth phase. Broad band light targets the pigment cell at the root of the hair follicle and heats it up causing its destruction. Because hair goes through growth cycles, at any given time, there will likely be hair that is not in its active phase and therefore is not associated with a pigment cell. Those hairs will not be treated. Eventually, when they re-enter the growth phase and are linked to a pigment cell, they will grow, and a follow up treatment will be needed. Traditionally, hair has a five-to-six-week growth cycle so 6 treatments spaced 6 weeks apart are recommended. Once all the hair has been eliminated, most people find that they need a touch up once a year for light regrowth. White, blond, and light hair does not typically respond to laser hair removal.
As we age, we lose elasticity in our skin and the collagen fibers become disorganized. This leads to fine lines and wrinkles, "crepey" skin, enlarged pore size and overall textural problems. The resurfacing lasers on the sciton Joule laser can be used alone to resurface and re-texturize the skin, or in combination with the broad band light laser to target both the texture of the skin and the pigment in the deeper layers of the dermis.
The unique feature of the Sciton erbium laser is that it is "tunable" which means that Dr. Collins is able to set the depth of treatment to the desired level with micrometer precision. This allows us to customize your treatment depending upon your clinical issue, how much down time you are able to endure as well as your level of comfort and your treatment goals.
Full Face Deep Resurfacing Peel
This intense treatment is a complete resurfacing of the skin. It is reserved for patients who have the most significant full face texture abnormalities (such as severe acne scarring, cobblestone skin, full face wrinkles, perioral "smokers" lines etc.). This treatment has "in-home" down time comparable to a surgical procedure and should not be considered a spa treatment.
This laser skin resurfacing treatment is often a "one and done" procedure that produces transformative results. You can expect smoothing of the surface texture of the skin and some tightening of loose skin, although if a facelift is needed, Dr. collins recommends tightening the skin surgically prior to laser resurfacing for best results.
In selected patients who have isolated areas of wrinkles and crepey skin (most often around the mouth and under the eyes), laser skin resurfacing can be performed in just those areas and another treatment can be used for the rest of the face (such as Halo or microlaserpeel) to blend the areas.
A consultation with Dr. Collins will determine the right choices for you.
Face: $1250
A microlaserpeel uses the technology of the deep surfacing peel, but the depth of the peel is limited to 50 micrometers or less. This more superficial treatment will not have the down time of the full-face resurfacing peel but will show impressive results. Additionally, the effects of this peel are cumulative, so regular use of the microlaserpeel will ultimately have similar effects of the deep laser peel. Similar to the deep resurfacing peel, this laser treatment should not be considered a "spa treatment" because there is bit more down time than lighter laser peels.
This treatment will involve a skin cleansing followed by topical numbing cream. Following the treatment, you will feel sunburned, and this will last for a few hours. Depending upon the depth of procedure, you will have anywhere from 3-5 days of a light peel and a pink hue to your skin. A small percentage of people have swelling after laser procedures so the first procedure should be done at a time when you will be able to recover.
Face: $350 | Add-On – Neck: $50, Chest: $350, Hands: $25
Nanolaserpeel is the lightest of the laser resurfacing procedures and is considered a spa treatment. The resurfacing laser is used to peel the top 4-10 micrometers of dead skin cells off of the surface of your skin. This light peel is painless and has minimal to no real down time. You will feel sunburned after the treatment for a short period of time. Following this, your skin may have a light peel for two to three days following the procedure, but this should not prevent normal activities. This procedure is very similar to microdermabrasion, but with the addition of heat and evaporation of water on the superficial dermal layers, there will be more collagen stimulation and skin tightening.
Face: $1500 | Add-On – Neck: $250,  Chest or Arms: $500, Hands: $150
Halo laser is the newest state of the art laser treatment that is great for all skin types. It combines ablative and non-ablative wavelengths to address multiple levels of skin concerns in one efficient treatment. Halo is an example of a "fractionated" laser, which means that the recovery is a lot quicker than the full field resurfacing lasers while still penetrating to the deepest layers of the skin to get that benefit of tightening and collagen remodeling.
Halo is a great stand-alone treatment to combat pigment problems, fine lines, and wrinkles, enlarged pores, acne scarring and many other conditions. It also is great in combination with BBL Photofacials. Because it is fractionated, the recovery from a halo is much shorter than a full field ablative laser. Instead of doing one deep laser peel with its recovery, some patients opt to do several Halo laser treatments and the cumulative effects over time show gradual achievement of some of the same benefits.
Facial Veins
For people who have particularly large and recalcitrant dilated vessels on their face (severe rosacea, diffuse telangiectasia, hemangiomas, venous lakes), broad band light is not strong enough to seal the vessels. IN these patients, we use a more powerful laser treatment. This treatment can be done in combination with other photofacial and resurfacing treatments.
Leg Veins
Spider veins on the legs are precisely and accurately targeted using our state of the art "Clear-V" scanner. This new technology by sciton illuminates the vessels from behind, bringing them into the view of the scanner for more effective and thorough treatment. Because these issues tend to be diffuse and progressive, resolution of the problem often requires multiple sessions. We recommend 4-6 weeks between each session until clinical resolution. Patients may need touch up treatments annually to combat formation of new visible vessels.
Learn more about our customized skincare treatments in Guilford and Mystic. Request your consultation online or call our Guilford location at (203) 689-5295 or our Mystic location at (860) 864-4936 to set up your visit.
IMPORTANT REMINDERS
Collins does not accept insurance.
There is a $150 consultation fee for surgical and injectable procedures with Dr. Collins.
The consultation fee is waived for injectable treatments if the procedure is performed on the day of your consultation.
There is a $50 consultation fee for consultations with our RNs.
Specials & Events
There's always something going on here at Beth Collins, M.D. Discover incredible savings on your favorite (and soon-to-be favorite) services or RSVP to an exclusive event.
Learn More
Back to Top