Beth Collins, M.D.
2614 Boston Post Road
Willow Hall, Suite 16C
Guilford, CT 06437
Phone: (203) 689-5295
Monday–Friday: 9:00 a.m.–5:00 p.m.

Beth Collins, M.D.
55 Willow Street
Mystic, CT 06355
Phone: (860) 572-6868
Monday–Friday: 9:00 a.m.–5:00 p.m.

HydraFacial MD®


Hydration is especially important for maintaining healthy and youthful-looking skin, which is why the HydraFacial MD treatment at our Guilford and Mystic, CT, practice locations is among the most popular nonsurgical procedures we offer. Nourish, exfoliate, and hydrate your skin with HydraFacial MD, an invigorating, versatile treatment that helps restore vibrant skin tone and texture.
Contact Dr. Collins at our Guilford location at (203) 689-5295 or Mystic location at (860) 572-6868 or request a consultation online to learn more about HydraFacial MD.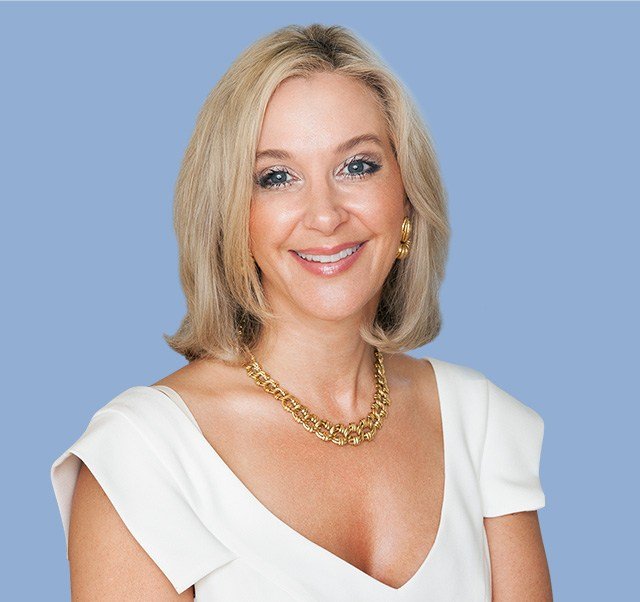 Beth Collins, M.D.
As a board-certified plastic surgeon, Dr. Beth Collins offers a blend of clinical expertise and warm, open communication to ensure beautiful results from your chosen procedure. Learn more about her experience and explore what she can do for you.
Meet Dr. Beth Collins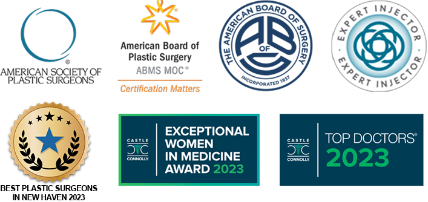 Hydrafacial Before-and-After Photos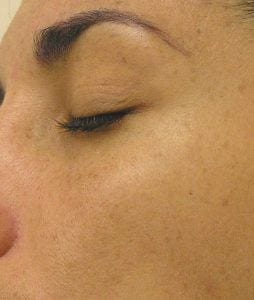 Photos courtesy of HydraFacial
What is HydraFacial MD?
The HydraFacial's unique system involves 4 steps that conclude with delivering rejuvenating serums using a specialized handheld tool. The treatment typically takes about 30 minutes and can be used for all skin types. The steps involved with a HydraFacial procedure include:

Exfoliation: Removes dead skin cells with a cleansing serum, exposing unhealthy skin
Peel: Loosens dirt and other impurities without causing redness or irritation
Extraction: Clears pores without discomfort using a patented suction tool
Hydration: Provides lasting protection and nourishment with a customized serum
The gentle, non-invasive procedure doesn't require downtime and patients can immediately return to work or other normal daily activities after their treatments.
What Skin Conditions Does HydraFacial Treat?
HydraFacial's versatility in addressing skin conditions is one of the things that sets it apart from other nonsurgical facial rejuvenation treatments. Another is that it's effective for all skin types. A HydraFacial treatment can help if you're concerned about:
Sun damage
Acne
Early signs of aging
Dehydrated skin
Discoloration
Uneven skin texture
Blackheads and whiteheads
HydraFacial uses a serum and delivery protocol to infuse the skin with:
Antioxidants: These help protect and repair skin cells by isolating damaging free radicals
Peptides: Smooth, youthful-looking skin is supported by collagen and elastin and these amino acids help boost their production
Hyaluronic acid: A common filler ingredient, HA is naturally produced by the body and is responsible for giving skin volume
When Will I See Results?
Results are noticeable almost immediately. You can expect to leave our practice with smooth, hydrated, radiant skin. This healthy glow will last for about a week. With monthly treatments, the skin actually becomes healthier because sun damage, aging, acne, and environmental toxins are addressed regularly.
HydraFacial Treatment Options
Signature HydraFacial Treatment: Deeply cleansing/ exfoliating/ refining/ hydrating treatment to improve skin's appearance.
Deluxe HydraFacial Treatment: Includes the Signature Treatment PLUS an additional corrective booster serum and LED Photodynamic Therapy (red/blue lights) to regenerate skin on a cellular level.
Platinum HydraFacial Treatment: Includes the Deluxe Treatment PLUS a 15-minute lymphatic drainage protocol to detoxify and reduce inflammation as well as to lift and tone and give your complexion a more sculpted appearance.
Perk Add-Ons to the HydraFacial Treatments
Eye Perk: To awaken the delicate under eye area and brighten, tone and firm skin.
Lip Perk: Will exfoliate and add a little plump to your pretty pout.
Corrective Booster Add Ons (Included in the Deluxe and Platinum Treatments)
Choose 1 of the following Add Ons:
Britenol Booster: Minimizes the appearance of dark spots for a more even-toned complexion.
Growth Factors Booster: Minimizes appearance of fine lines and wrinkles to restore skin health and vitality.
Dermabuilder: Minimizes signs of aging and recharges the skin with a combination of peptides.
Included in the Deluxe and Platinum Treatments:
Red Light Therapy: Anti-inflammatory treatment to reduce the appearance of redness and decrease the signs of aging.
Blue Light Therapy: Targets and disrupts P Acnes bacteria and improves oily/ congested skin.
Combining HydraFacial With Other Treatments
A HydraFacial procedure certainly produces impressive results on its own but combining it with other skin rejuvenation treatments can enhance the results. A HydraFacial can help prepare the skin for treatments such as:
Laser Skin Resurfacing
BOTOX® Cosmetic
Forever Young BBL™ Photofacial
When you come in for your initial consultation, we can discuss creating a customized treatment plan that is designed to address your specific skin concerns.
Get Started
We encourage you to contact the Guilford practice of plastic surgeon Dr. Beth Collins to find out more about non-invasive treatments such as HydraFacial to improve the appearance of your skin. Request a consultation using our online form or call our Guilford location at (203) 689-5295 or Mystic location at (860) 572-6868 .
Important Reminders
Dr. Collins does not accept insurance.
There is a $150 consultation fee for surgical and injectable procedures with Dr. Collins.
The consultation fee is waived for injectable treatments if the procedure is performed on the day of your consultation.
There is a $50 consultation fee for consultations with our RNs.
Specials & Events
There's always something going on here at Beth Collins, M.D. Discover incredible savings on your favorite (and soon-to-be favorite) services or RSVP to an exclusive event.
Learn More
Back to Top