Beth Collins, M.D.
2614 Boston Post Road
Willow Hall, Suite 16C
Guilford, CT 06437
Phone: (203) 689-5295
Monday–Friday: 9:00 a.m.–5:00 p.m.

Chemical Peels
Chemical peels can greatly reduce skin-surface impurities and imperfections, like poor texture and dry skin. A chemical peel with plastic surgeon Beth Collins MD in Guilford, CT is a popular treatment, and appropriate for many skin types.
Who Should Get a Chemical Peel?
If you experience any of the following skin conditions, you may be an ideal candidate for a chemical peel:
Poor skin texture
Dull complexion
Rough or dry skin
Acne and other blemishes
Hyper or hypo pigmentation
People with many skin types can benefit from a chemical peel. Areas most often treated by a chemical peel include the face, neck and chest.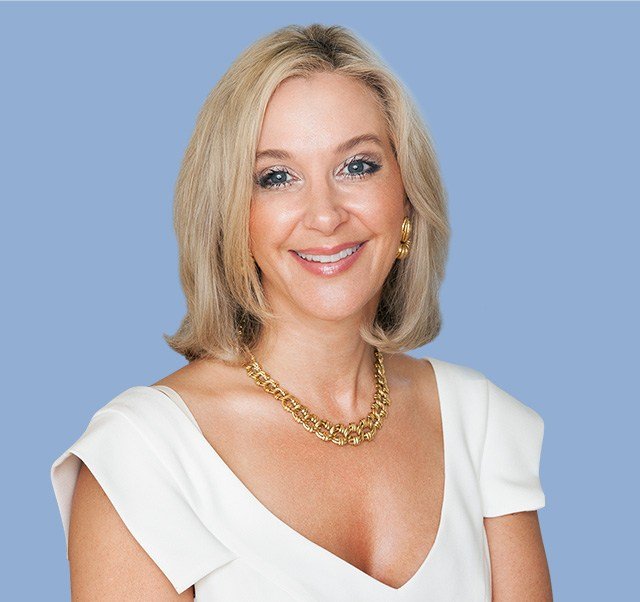 Beth Collins, M.D.
As a board-certified plastic surgeon, Dr. Beth Collins offers a blend of clinical expertise and warm, open communication to ensure beautiful results from your chosen procedure. Learn more about her experience and explore what she can do for you.
Meet Dr. Beth Collins

What Does a Chemical Peel Do?
A chemical peel transforms the outer layers of skin by removing them and revealing fresh skin beneath. Composed of beta-hydroxy and alpha-hydroxy acids, chemical peels can be designed in varying concentrations and formulas to match different skin types and conditions in a short procedure with little to no downtime.
The chemical peel procedure itself can take as little as 15 minutes and is performed in your plastic surgeon's office. After your skin has been thoroughly cleansed, the solution is applied to the treatment area, where it is left for several minutes to work. Depending on your skin type and condition, more than one treatment may be necessary to achieve your desired results.
After a Chemical Peel: What Should I Expect?
Though you can expect little to no downtime following a chemical peel, you will likely experience some temporary flaking of dry skin as the fresh layers of skin below are revealed. Your plastic surgeon may also prescribe an at-home regimen for you to follow to support healing of your skin. You can resume your normal routine, however, but should wear sun block to avoid excessive sunlight exposure.
VIP Membership
Get even more from your treatments when you enroll in VIP membership. This exclusive program gives you access to incredible savings.
Learn More
Related Procedures and Chemical Peel Alternatives
While a chemical peel is one of the most popular non-invasive treatments to rid your skin of surface impurities, we also offer microdermabrasion treatments that work with tiny crystals to slough away dead, dull surface cells and allow fresh, vibrant skin to emerge. If you have acne scarring or skin growths, a dermabrasion procedure may be another alternative to consider.
We encourage you to contact the Guilford practice of plastic surgeon Dr. Beth Collins to find out more about non-invasive treatments like chemical peels to improve the appearance of your skin. Use our online form or call (203) 689-5295.
Specials & Events
There's always something going on here at Beth Collins, M.D. Discover incredible savings on your favorite (and soon-to-be favorite) services or RSVP to an exclusive event.
Learn More
Back to Top