Beth Collins, M.D.
2614 Boston Post Road
Willow Hall, Suite 16C
Guilford, CT 06437
Phone: (203) 689-5295
Monday–Friday: 9:00 a.m.–5:00 p.m.

Beth Collins, M.D.
55 Willow Street
Mystic, CT 06355
Phone: (860) 572-6868
Monday–Friday: 9:00 a.m.–5:00 p.m.

NeoGraft® Hair Restoration
Thinning hair can be a source of insecurity for both men and women who feel their hairlines do not reflect the youth and vitality they feel inside. Fortunately, a faster and less invasive approach to hair transplant surgery is now available with NeoGraft hair restoration in Guilford, CT. Men and women from New Haven, New London, Mystic and teh surrounding areas who visit Dr. Beth Collins for NeoGraft enjoy the convenience of a minimally invasive procedure performed with the expertise and refined skills of a board-certified plastic surgeon.
Dr. Collins specializes in creating natural-looking results that improve your appearance without conveying obvious signs of a cosmetic procedure. NeoGraft's small, nonlinear scars help make this possible, even when hair is worn very short. Contact Dr. Collins at our Guilford location at (203) 689-5295 or Mystic location at (860) 572-6868 or request a consultation online to learn more about hair restoration with NeoGraft.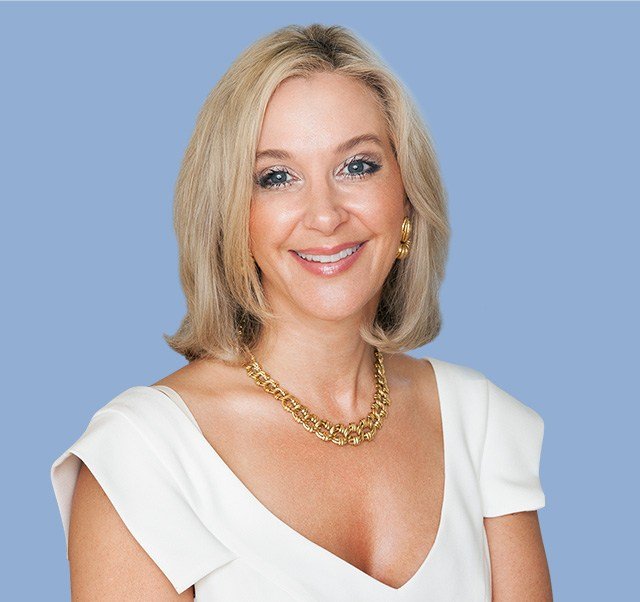 Beth Collins, M.D.
As a board-certified plastic surgeon, Dr. Beth Collins offers a blend of clinical expertise and warm, open communication to ensure beautiful results from your chosen procedure. Learn more about her experience and explore what she can do for you.
Meet Dr. Beth Collins

What Is NeoGraft?
NeoGraft is an FDA-cleared, automated hair transplant system that facilitates faster and more accurate follicle harvesting during follicular unit extraction (FUE) procedures. It works by using pneumatic pressure to slide out follicular unit grafts (groups of 1 to 4 hairs) from donor areas, and then transplant them into thinning areas.
This pressure prevents manual pulling or twisting that can damage follicles. It also eliminates the stitches and linear scars associated with traditional hair transplant procedures. Only small, round scars are left behind, which most people find are barely visible.
What Is a NeoGraft Procedure Like?
NeoGraft only requires local anesthesia injected into the scalp, so you'll be awake and free to relax or watch TV throughout the treatment. Most people don't experience discomfort and feel only some minor tugging as the follicles are harvested.
These follicles, which are taken from donor areas such as the back and sides of the head, are then carefully transplanted into areas of thinning. For many people, this includes the front of the hairline. Meticulous placement ensures the new hair will grow in a natural pattern and direction.
The full procedure takes between 4 and 6 hours, depending on how many grafts are transplanted.
Do I Have to Shave My Head Before NeoGraft?
You don't have to shave your head before the procedure, though some small areas may need to be shaved to harvest the follicles. Dr. Collins will discuss these possible areas with you during your consultation.
What Is NeoGraft Recovery Like?
Most people return to their daily activities within 2 to 3 days and strenuous exercise within 10 days. The newly implanted follicles will shed 2 to 3 weeks after your procedure and then naturally grow back over the next 3 to 6 months.
How Long Do NeoGraft Results Last?
Results are long lasting, though natural age-related loss may still occur. If it does, additional treatments can address any new areas of thinning. Some people choose to complement their results with BOTOX® Cosmetic or dermal fillers for an even more rejuvenated appearance.
Financing Available
It's all within reach. Browse our financing options to help you pay for surgery on your terms and achieve your goals in less time.
Learn More
How Much Does NeoGraft Cost?
Pricing is determined per graft, and this number varies quite a bit from person to person. The best way to establish your personal pricing is to visit Dr. Collins for a private consultation.
Ready to rejuvenate your hairline? Request a consultation online or call our Guilford location at (203) 689-5295 or Mystic location at (860) 572-6868 to schedule an appointment with Dr. Collins.
Important Reminders
Dr. Collins does not accept insurance.
There is a $150 consultation fee for surgical and injectable procedures with Dr. Collins.

The consultation fee is waived for injectable treatments if the procedure is performed on the day of your consultation.
There is a $50 consultation fee for consultations with our RNs.
Specials & Events
There's always something going on here at Beth Collins, M.D. Discover incredible savings on your favorite (and soon-to-be favorite) services or RSVP to an exclusive event.
Learn More
Back to Top