Beth Collins, M.D.
2614 Boston Post Road
Willow Hall, Suite 16C
Guilford, CT 06437
Phone: (203) 689-5295
Monday–Friday: 9:00 a.m.–5:00 p.m.

Beth Collins, M.D.
55 Willow Street
Mystic, CT 06355
Phone: (860) 572-6868
Monday–Friday: 9:00 a.m.–5:00 p.m.

Nonsurgical
Plastic surgery can create amazing results, but it's not always the best fit. Whether you're pressed for time or simply want something a little less drastic, board-certified plastic surgeon Dr. Beth Collins offers nonsurgical options like CoolSculpting®, laser skin resurfacing, and more at her Guilford and Mystic, CT, practice locations for men and women from New Haven, Guilford, New London, and the surrounding area. Browse your options and begin planning your quick fix today.
Contact us at our Guilford location at (203) 689-5295 or Mystic location at (860) 572-6868 or request a consultation online.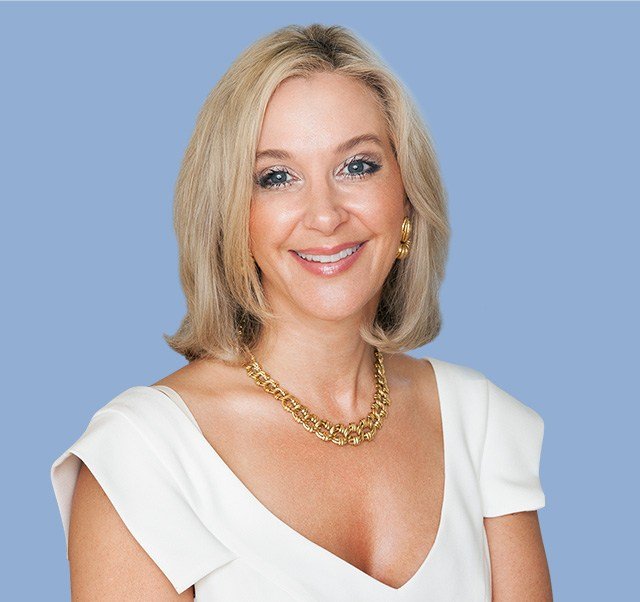 Beth Collins, M.D.
As a board-certified plastic surgeon, Dr. Beth Collins offers a blend of clinical expertise and warm, open communication to ensure beautiful results from your chosen procedure. Learn more about her experience and explore what she can do for you.
Meet Dr. Beth Collins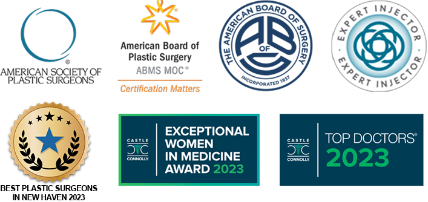 Your Nonsurgical Options
Fillers, BOTOX®, and more are simple options for reducing wrinkles and even dissolving fat. These FDA-approved products take minutes to administer and can create results that last for years.
BOTOX® Cosmetic | Designed to treat dynamic wrinkles and facial lines, BOTOX Cosmetic is one of our favorite treatments for fighting signs of aging with no downtime. Dr. Collins' team of injection experts can help you age gracefully with BOTOX.
Dermal Fillers | Dr. Collins offers a variety of dermal fillers including JUVÉDERM® and Restylane® products to restore lost volume, fill in lines on the face, and plump lips. Learn more about how fillers can help you achieve natural-looking results.
Allē

Saving money never looked so good.
Earn discounts on BOTOX®, JUVÉDERM®, and more of your favorite treatments and products when you join the Allē rewards program from Allergan Aesthetics™. Become a member today and start earning points at your next appointment with Dr. Collins. Signing up online is easy, fast, and free.
Learn More
The diverse world of laser devices includes options to refine skin's texture, reduce signs of aging, and fade scars. These amazing devices are precisely calibrated for targeted results.
In our medical spa, you can choose from an array of skincare services that bring out your natural radiance.
This fat-freezing device is more than just hype. Using Harvard-developed technology, CoolSculpting reduces unwanted fat deposits without an incision.
Restore a fuller, younger-looking hairline with minimally invasive hair restoration. This procedure does not leave behind any linear scars and offers a quick recovery.
Learn more about your options and start planning today. Request your consultation online or call us at our Guilford location at (203) 689-5295 or Mystic location at (860) 572-6868 to book your visit.
Important Reminders
Dr. Collins does not accept insurance.
There is a $150 consultation fee for surgical and injectable procedures with Dr. Collins.
The consultation fee is waived for injectable treatments if the procedure is performed on the day of your consultation.
There is a $50 consultation fee for consultations with our RNs.
Specials & Events
There's always something going on here at Beth Collins, M.D. Discover incredible savings on your favorite (and soon-to-be favorite) services or RSVP to an exclusive event.
Learn More
Back to Top