Beth Collins, M.D.
2614 Boston Post Road
Willow Hall, Suite 16C
Guilford, CT 06437
Phone: (203) 689-5295
Monday–Friday: 9:00 a.m.–5:00 p.m.

Beth Collins, M.D.
55 Willow Street
Mystic, CT 06355
Phone: (860) 572-6868
Monday–Friday: 9:00 a.m.–5:00 p.m.

Meet Dr. Collins

Dr. Beth Collins, a board-certified plastic surgeon in Guilford, CT, has helped countless men and women from New Haven to New London and Mystic bring their aesthetic ideals to life. When working with each patient, she spends an incredible amount of time getting to know them as an individual. When you come in for your own consultation, you'll feel the difference immediately—it's in the candid way Dr. Collins talks to you, the warmth you feel from her medical staff, and the soothing beauty of her office. You deserve to work with a qualified physician who's ready to understand your needs and use her extensive background to create a positive experience for you.
Education & Training
After graduating from Medical school cum laude, ranking 10th in her class of more than 200 students, Dr. Collins completed a general surgery residency at East Carolina University Brody school of medicine in North Carolina. After obtaining board certification in general surgery, Dr. Collins completed her plastic surgery residency at Emory University in Atlanta, Georgia, one of the nation's top plastic surgery residency programs. There, she was fortunate to train under some of the most recognized names in plastic surgery, further honing her skills before pursuing private practice.
Ongoing Development
Dr. Collins was selected to complete a fellowship in breast reconstruction and body contouring. This prestigious program was led by Dr. John McCraw, past president and distinguished fellow of the American Association of Plastic Surgeons. The yearlong fellowship saw the award of the Lee Harvey Hendricks Prize go to Dr. Collins for her outstanding research in both body contouring and breast reconstruction. In addition to these distinctions, Dr. Collins boasts the following: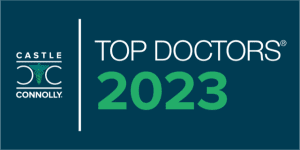 Sciton-certified laser expert and physician trainer
Platinum-level Allergan provider
Top Doctor in New Beauty 
Co-author of 2 textbook chapters
Trains other doctors to perform injectables for Allergan
Teaches cosmetic surgery to residents at Yale
To ensure her patients' safety, Dr. Collins actively participates in the CosmetAssure program, which automatically covers patients against unexpected complications from covered elective procedures.
In Her Own Words
"I believe that in order to be truly the best at doing something, you have to narrow your focus. Because I enjoy cosmetic surgery (facelift, body contouring etc.) I have concentrated on perfecting these surgical skills. I have no desire to be a 'jack of all trades' or to offer a wide variety of gimmicks and machines that provide questionable results. I have honed my skills to offer a comprehensive array of surgical and minimally invasive procedures for the face and body for cosmetic improvement.
"In my cosmetic practice, I see women and a growing number of men, all of whom want real options for real results. These patients range in age from young people in their 20s and 30s who desire enhancements like nonsurgical skin care and breast augmentation, to individuals in their 40s and beyond who want a range of aesthetic treatments to improve and restore their appearance using both nonsurgical and surgical rejuvenation."
Start working with Dr. Collins—she can't wait to meet you. Request your consultation with our online form or call us at her Guilford location at (203) 689-5295 or Mystic location at (860) 572-6868 to book your appointment.
Specials & Events
There's always something going on here at Beth Collins, M.D. Discover incredible savings on your favorite (and soon-to-be favorite) services or RSVP to an exclusive event.
Learn More
Back to Top