Beth Collins, M.D.
2614 Boston Post Road
Willow Hall, Suite 16C
Guilford, CT 06437
Phone: (203) 689-5295
Monday–Friday: 9:00 a.m.–5:00 p.m.

Beth Collins, M.D.
55 Willow Street
Mystic, CT 06355
Phone: (860) 572-6868
Monday–Friday: 9:00 a.m.–5:00 p.m.

Breast Lift in Mystic, CT
Board-certified plastic surgeon Dr. Beth Collins performs breast lifts at her plastic surgery locations in Guilford and Mystic for women who desire an elevated, more youthful breast appearance and the improved self-confidence that can accompany such a change. Also known as mastopexy, a breast lift is chosen by women from New Haven to New London and Mystic, CT who are affected by breast sagging, also called ptosis, commonly caused by weight fluctuations, pregnancy, breastfeeding, or the aging process.
Contact Dr. Collins at our Guilford location at (203) 689-5295 or Mystic location at (860) 572-6868 or request a consultation online to learn more about how a breast lift can help improve your appearance.
Breast Lift

Before & After Photos
WARNING:
This feature contains nudity. Please click OK to confirm you are at least 18 years of age and are not offended by such material.
Breast Lift Candidates
While breast lift surgery is designed to correct breast droop or sagging, there are varying degrees of severity among women who are affected. Dr. Collins will evaluate your breasts and may classify you in 1 of 3 possible groups:
Mild breast droop
Moderate breast droop
Severe breast droop
By assessing the position of the nipple in relation to the breast crease, the degree of breast droop can be measured. This classification helps Dr. Collins determine the ideal technique for your breast lift, assuming you are a good candidate.
What Happens During Breast Lift Surgery?
This outpatient procedure will require approximately 1 to 3 hours. General anesthesia is common, while local anesthesia may be an option for select patients (in limited incision techniques). The goal of the breast lift is to tighten and elevate the breast tissue, moving the nipple and areola to a higher position.
Incision patterns vary in breast lift surgery. Dr. Collins may choose to utilize an anchor or lollipop shaped incision, or a more limited approach that removes a circle of skin around the areola. Loose skin and glandular tissue are tightened or removed, effectively lifting the breast for a younger-looking shape and appearance.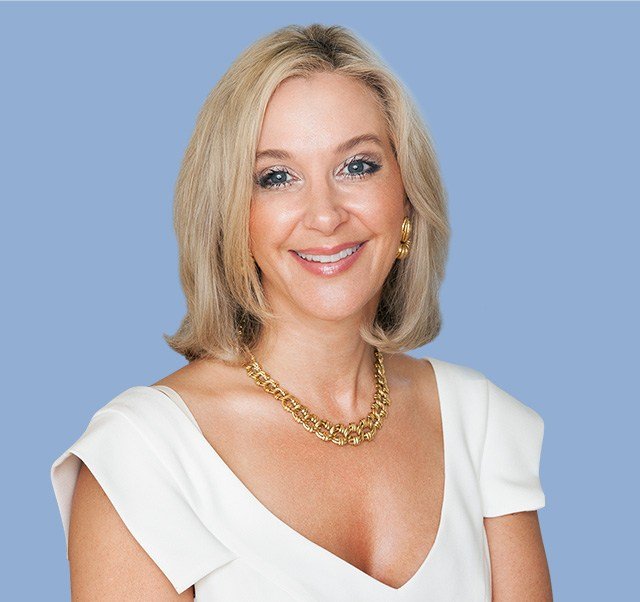 Beth Collins, M.D.
As a board-certified plastic surgeon, Dr. Beth Collins offers a blend of clinical expertise and warm, open communication to ensure beautiful results from your chosen procedure. Learn more about her experience and explore what she can do for you.
Meet Dr. Beth Collins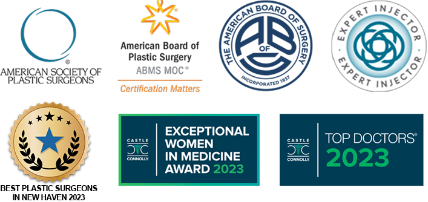 Breast Lift Recovery & Results
Recovering from breast lift surgery will take at least 1 to 2 weeks while you relax and allow proper healing. Exercise needs to be postponed for about 6 weeks in most cases. The surgical incisions (and sutures) will be covered with gauze and tape, which is removed within one week. Dr. Collins will advise you to wear a special bra for several weeks, which is designed for proper support after cosmetic breast surgery. Discomfort (expect some swelling, aching, bruising and changes in sensation) will be managed with prescription pain medication.
Like all surgical procedures, a breast lift has associated risks. The results are considered permanent, but cannot prevent the normal effects of aging that occur years later.
Financing Available
It's all within reach. Browse our financing options to help you pay for surgery on your terms and achieve your goals in less time.
Learn More
Related Procedures & Breast Lift Alternatives
Breast lift techniques are closely related to breast reduction. Both procedures involve reshaping of the breast by a plastic surgeon, so you may find out during your consultation that breast reduction is a more suitable procedure.
Many women believe that breast augmentation (with saline or silicone implants) is the right procedure for lifting the breasts, which is incorrect. It can, however, be combined with a breast lift when volume needs to be restored. It is also important to realize that no exercise routine, cream, or pill can significantly lift the breasts in the same way that a skilled plastic surgeon can with a breast lift.
Learn more about breast lift with Dr. Collins. Request your consultation online or call us at our Guilford location at (203) 689-5295 or Mystic location at (860) 572-6868 to schedule your visit.
Important Reminders
Dr. Collins does not accept insurance.
There is a $150 consultation fee for surgical and injectable procedures with Dr. Collins.
The consultation fee is waived for injectable treatments if the procedure is performed on the day of your consultation.
There is a $50 consultation fee for consultations with our RNs.
Specials & Events
There's always something going on here at Beth Collins, M.D. Discover incredible savings on your favorite (and soon-to-be favorite) services or RSVP to an exclusive event.
Learn More
Back to Top