Beth Collins, M.D.
2614 Boston Post Road
Willow Hall, Suite 16C
Guilford, CT 06437
Phone: (203) 689-5295
Monday–Friday: 9:00 a.m.–5:00 p.m.

Beth Collins, M.D.
55 Willow Street
Mystic, CT 06355
Phone: (860) 572-6868
Monday–Friday: 9:00 a.m.–5:00 p.m.

Body Contouring After Weight Loss in Mystic, CT
When men and women lose a substantial amount of weight, they often seek cosmetic surgery to help them reposition and tighten sagging skin that has failed to shrink and conform to the body's new, slimmer shape. Board-certified plastic surgeon Dr. Beth Collins is highly trained in body contouring techniques—especially those designed for patients who have lost weight after bariatric surgery or intense diet and exercise regimens. She serves men and women from New Haven, Guilford, New London, Mystic and the surrounding areas.
Contact Dr. Collins at our Guilford location at (203) 689-5295 or Mystic location at (860) 572-6868 or request a consultation online to learn more about how body contouring after weight loss can help improve your appearance.
Who Should Get Body Contouring?
Most commonly, patients who have undergone successful gastric band or gastric bypass procedures are ideal candidates for comprehensive body contouring. It is essential that body contouring patients are healthy and at a stable weight before having surgery.
What Does Body Contouring After Major Weight Loss Do?
Once the skin has stretched with weight gain and lost elasticity with age, it does not always contract when underlying body mass decreases. Body contouring, which may involve any number of skin removal procedures, as well as liposuction, can help improve your body shape by getting rid of excess skin and stubborn fat deposits on the abdomen, back, arms, thighs and/or buttocks.
Body contouring is typically performed while patients are under general anesthesia and may be staged into multiple procedures for patients with significant quantities of loose skin.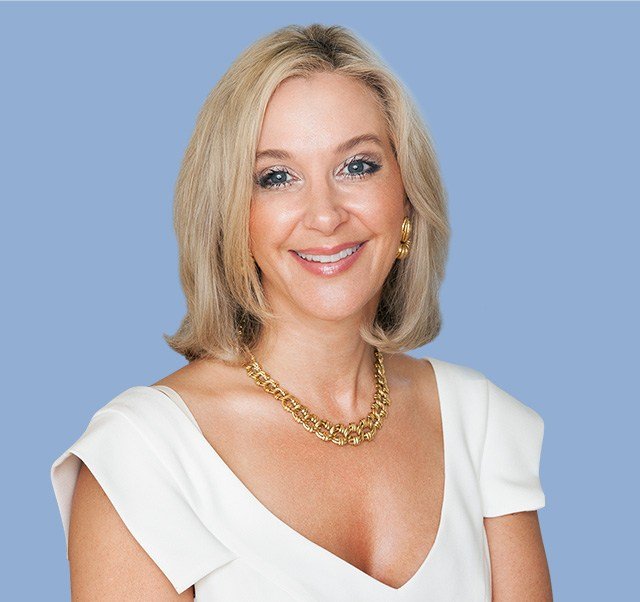 Beth Collins, M.D.
As a board-certified plastic surgeon, Dr. Beth Collins offers a blend of clinical expertise and warm, open communication to ensure beautiful results from your chosen procedure. Learn more about her experience and explore what she can do for you.
Meet Dr. Beth Collins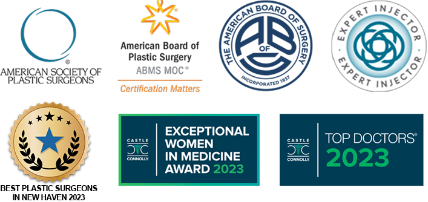 After Body Contouring After Major Weight Loss: What Should I Expect?
Because body contouring after major weight loss often involves multiple surgeries spaced months to years apart, the length and nature of the recovery period varies significantly in each patient. Dr. Collins will work with you to create a customized surgical plan that takes into account your unique anatomy and cosmetic concerns. Most body contouring patients can expect to spend at least two to three weeks recovering following each surgical session. Compression garments will often need to be worn for several weeks to reduce swelling in treated area(s), and after six weeks, most activity restrictions are usually lifted.
Financing Available
It's all within reach. Browse our financing options to help you pay for surgery on your terms and achieve your goals in less time.
Learn More
Related Procedures and Body Contouring Alternatives
Addressing stretched out skin is one of the most difficult tasks in cosmetic medicine, and only surgery can do so effectively. It takes significant skill and expertise to create beautiful body contouring results with inconspicuous scarring. Body contouring after major weight loss typically involves body lift, thigh lift and arm lift procedures, and may also include tummy tuck surgery and liposuction.
Fellowship-trained body contouring specialist Dr. Beth Collins routinely sees Connecticut body contouring patients from all over New Haven County, including patients from East Haven, West Haven, Madison, Branford and Guilford who have experienced major weight loss and want to get rid of extra skin. If you're interested in body contouring surgery following bariatric surgery or another major weight loss experience, please call our Guilford location at (203) 689-5295 or Mystic location at (860) 572-6868 or request a consultation.
Important Reminders
Dr. Collins does not accept insurance.
There is a $150 consultation fee for surgical and injectable procedures with Dr. Collins.
The consultation fee is waived for injectable treatments if the procedure is performed on the day of your consultation.
There is a $50 consultation fee for consultations with our RNs.
Specials & Events
There's always something going on here at Beth Collins, M.D. Discover incredible savings on your favorite (and soon-to-be favorite) services or RSVP to an exclusive event.
Learn More
Back to Top