Beth Collins, M.D.
2614 Boston Post Road
Willow Hall, Suite 16C
Guilford, CT 06437
Phone: (203) 689-5295
Monday–Friday: 9:00 a.m.–5:00 p.m.

Beth Collins, M.D.
55 Willow Street
Mystic, CT 06355
Phone: (860) 572-6868
Monday–Friday: 9:00 a.m.–5:00 p.m.

Labiaplasty in Mystic, CT
You have your own reasons for considering labiaplasty. Whatever they are, board-certified plastic surgeon Dr. Beth Collins offers sensitive support and careful guidance throughout the process, creating a result that helps you feel happy and confident at her 2 plastic surgery practice locations in Guilford and Mystic, CT. She serves women of all ages from New Haven, Madison, New London, Mystic and the surrounding areas who are seeking vaginal rejuvenation surgery to improve the appearance of their labia.
Contact Dr. Collins at our Guilford location at (203) 689-5295 or Mystic location at (860) 572-6868 or request a consultation online to learn more about how a labiaplasty can help improve your appearance, enhance your confidence, and improve comfort.
The Basics of Labiaplasty
Labiaplasty is a minor surgical procedure that reshapes the labia minora. More commonly known as the "inner lips," the labia minora naturally come in a variety of shapes, sizes, and colors. But occasionally, women are bothered by theirs. Some common complaints cited by patients who undergo the surgery include:
Long labia minora that protrude
Friction and discomfort during certain activities
Asymmetrical labia minora
Self-consciousness during intimacy
The labia may be naturally large or misshapen. These symptoms can also develop as a result of aging or childbirth.
During labiaplasty, which is typically performed using local anesthesia and sedation, Dr. Collins trims away excess tissue using a technique that preserves sensitivity and maintains a natural look. This quick procedure can typically be completed in about 30 minutes. Although it can be performed on its own, labiaplasty is a common addition to the mommy makeover.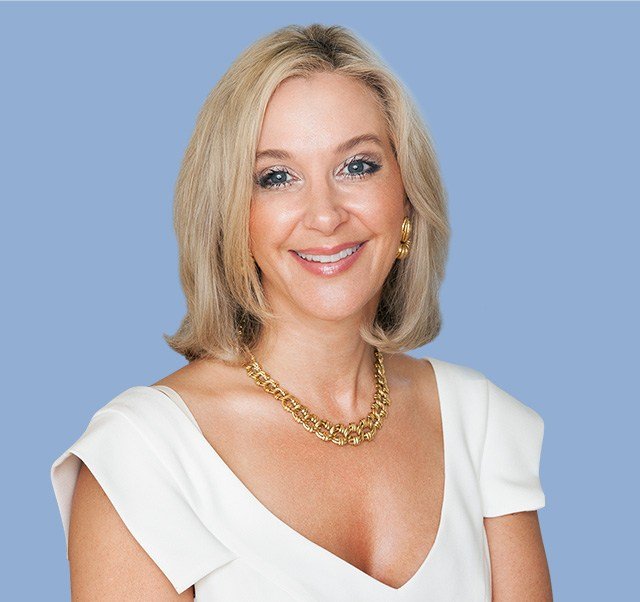 Beth Collins, M.D.
As a board-certified plastic surgeon, Dr. Beth Collins offers a blend of clinical expertise and warm, open communication to ensure beautiful results from your chosen procedure. Learn more about her experience and explore what she can do for you.
Meet Dr. Beth Collins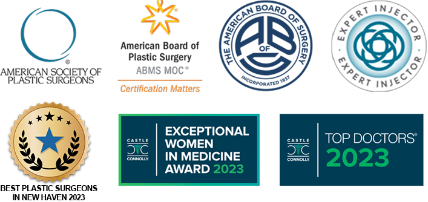 Labiaplasty Recovery & Results
After labiaplasty, you can return home. You'll need to take about a week away from work and other daily obligations. It's important to rest and treat the area with care until it's fully healed. You should also refrain from strenuous activity and sex for at least 6 weeks after your surgery. In the long term, the results of your labiaplasty are likely to be permanent.
Financing Available
It's all within reach. Browse our financing options to help you pay for surgery on your terms and achieve your goals in less time.
Learn More
Dr. Collins understands that labiaplasty can be a tough topic, but she wants to help you feel great about your body. Request your consultation online or give our friendly, professional staff a call at our Guilford location at (203) 689-5295 or Mystic location at (860) 572-6868 .
Important Reminders
Dr. Collins does not accept insurance.
There is a $150 consultation fee for surgical and injectable procedures with Dr. Collins.
The consultation fee is waived for injectable treatments if the procedure is performed on the day of your consultation.
There is a $50 consultation fee for consultations with our RNs.
Specials & Events
There's always something going on here at Beth Collins, M.D. Discover incredible savings on your favorite (and soon-to-be favorite) services or RSVP to an exclusive event.
Learn More
Back to Top