Beth Collins, M.D.
2614 Boston Post Road
Willow Hall, Suite 16C
Guilford, CT 06437
Phone: (203) 689-5295
Monday–Friday: 9:00 a.m.–5:00 p.m.

Beth Collins, M.D.
55 Willow Street
Mystic, CT 06355
Phone: (860) 572-6868
Monday–Friday: 9:00 a.m.–5:00 p.m.

Tummy Tuck in Mystic, CT
Between pregnancy, weight loss, and aging, the abdomen sees a lot of changes throughout a person's life. Over time, a taut, toned belly can lose its shape and begin to bulge and sag. Often, these changes are resistant to diet and exercise measures. When performed by board-certified plastic surgeon Dr. Beth Collins, a tummy tuck in Guilford or Mystic, CT helps people from New Haven, Essex, New London, Mystic, and other Connecticut cities love their abdomens again. Learn how it's done.
Contact Dr. Collins at our Guilford location at (203) 689-5295 or Mystic location at (860) 572-6868 or request a consultation online to learn more about how a tummy tuck can help improve your appearance.
Tummy Tuck

Before & After Photos
WARNING:
This feature contains nudity. Please click OK to confirm you are at least 18 years of age and are not offended by such material.
What Is a Tummy Tuck?
A tummy tuck, known technically as "abdominoplasty," is a surgical procedure that can rejuvenate the appearance of the midsection. Although the surgery is customized for each patient, it's generally used to remove loose skin and some small deposits of fat. A tummy tuck isn't a weight loss procedure, and it's not a good fit for patients who are significantly overweight. Instead, it's best for men and women who are at a relatively healthy, stable weight but bothered by excess abdominal skin. A tummy tuck can also be used to tighten weak or damaged abdominal muscles and correct a condition called diastasis recti.
Tummy Tuck Candidates
Most people who are in good physical and mental health are eligible for tummy tuck surgery, although there are some counterindications. The procedure is not appropriate for those who are significantly overweight. Additionally, if you're a woman and you're planning on having more kids in the future, you should postpone your procedure until you're done building your family.
During your consultation, Dr. Collins talks about your medical history as well as your aesthetic desires. She can help you plan the perfect tummy tuck or consider other procedures that might be better suited to you.
Tummy Tuck vs. Liposuction
Although both procedures refine and improve the body's contours, they do so differently. A tummy tuck removes excess skin, tightens abdominal muscles, and repositions the remaining skin for a flatter, smoother abdomen. Liposuction removes unwanted fat deposits to sculpt and refine various areas of the body, such as the abdomen, hips, back, thighs, or arms.
If you have loose skin on your midsection or a belly pooch caused by ab muscle separation, a tummy tuck is usually the better choice. If you have stubborn fat deposits, you may be better suited to liposuction. Many patients have both sets of concerns and combine liposuction with tummy tuck surgery to produce even more dramatic body contouring results.
There is still another body contouring option for those with small pockets of excess fat. CoolSculpting uses a nonsurgical technique called cryolipolysis to freeze and destroy fat cells, creating smoother curves. It can be a good option for patients who want to achieve subtle improvements without surgery or post-treatment downtime.
Commonly Combined Procedures
Patients often combine their tummy tucks with other procedures to achieve a comprehensive transformation. Popular options include a breast lift, breast augmentation, or liposuction. When these procedures are performed together, it's often called a mommy makeover.
A breast lift addresses sagging or drooping breasts, which can occur due to aging, pregnancy, or weight fluctuations. Combining a breast lift with a tummy tuck helps many women achieve a more balanced and proportional look.
Breast augmentation increases breast size and fullness and complements tummy tuck results by creating more feminine-looking curves.
Liposuction is another popular option for patients looking to enhance their tummy tuck results. It can be performed on areas such as the abdomen, hips, thighs, or arms, and when combined with a tummy tuck, achieves a more toned and sculpted look.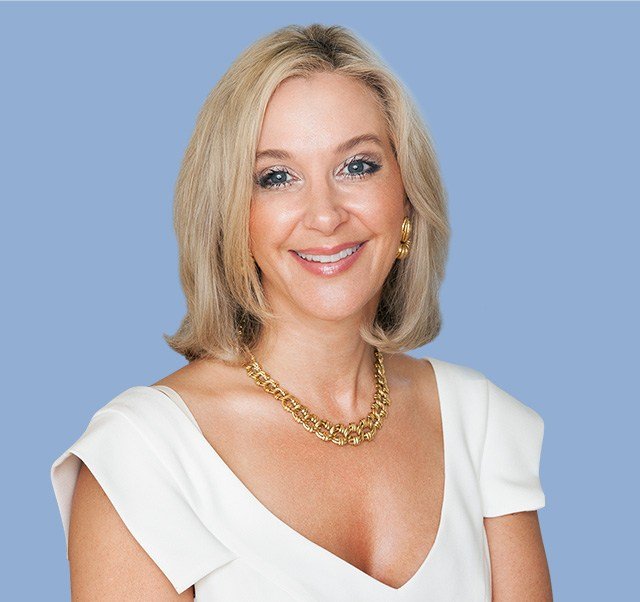 Beth Collins, M.D.
As a board-certified plastic surgeon, Dr. Beth Collins offers a blend of clinical expertise and warm, open communication to ensure beautiful results from your chosen procedure. Learn more about her experience and explore what she can do for you.
Meet Dr. Beth Collins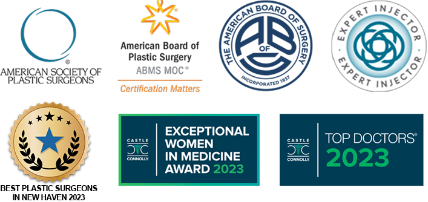 "Dr. Collins is amazing! She took time explaining everything and got so excited showing me what she was going to do with my tummy tuck and lipo. She and her staff were always available for questions. She put my husband right at ease and talked directly to him about how he was doing. Dr. Collins is not just a fabulous surgeon but a wonderful person!"
5-Star RealSelf review
What Happens During Tummy Tuck Surgery?
Dr. Collins performs tummy tuck surgery while you are completely asleep under general anesthesia. This ensures your comfort during the procedure as well as Dr. Collins's complete focus and control. She makes a horizontal incision as low as possible on your abdomen, typically just above the pubic area. Once healed, the scar stays concealed under clothing and most types of swimwear, too. She also makes an incision within your navel.
Through these incisions, she surgically tightens the abdominal muscles and releases the overlying skin. She then re-drapes the skin across the abdomen to form a taut contour before removing excess skin and closing the incisions. The procedure also involves repositioning the bellybutton. Dr. Collins then places surgical drains within the incisions; these temporary drains help reduce fluid accumulation as you heal.
What Is a Mini Tummy Tuck?
If your concerns about your abdomen are limited to the area below the bellybutton, you might be a good candidate for a mini tummy tuck. During a mini tummy tuck, the plastic surgeon makes a much shorter incision on the abdomen. Good candidates for mini tummy tuck procedures are at a weight they are comfortable with but have a pooch on their lower abdomen that remains despite exercise and a healthy diet.
The procedure doesn't involve the bellybutton and isn't appropriate for patients whose abdominal muscles have been separated by pregnancy.
Financing Available
It's all within reach. Browse our financing options to help you pay for surgery on your terms and achieve your goals in less time.
Learn More
How Long Is Recovery After a Tummy Tuck?
Shortly after you wake up from anesthesia, you should be able to safely return home in the care of a trusted adult.
Dr. Collins will remove your surgical drains at a follow-up appointment a few days after surgery.
Plan to return to work and light daily activities in about 2 weeks.
While you're recuperating at home:
Protect your incisions from sun exposure to prevent scarring.
Take brief walks around your home to boost blood circulation during the initial week of recovery.
Get plenty of rest, and do not engage in strenuous exercise or activities that require bending, stretching, or lifting for the first few weeks.
Gentle walking and other light activities around the house are encouraged.
Use prescribed pain medication to manage discomfort.
It can take 6 weeks or so to fully heal after a tummy tuck, but with proper care, your tummy tuck results can last indefinitely!
Dr. Collins wants to work with you. Patients considering tummy tuck surgery travel from South Rhode Island and beyond to have Dr. Collins perform their procedures. You can request your consultation online or call us at our Guilford location at (203) 689-5295 or Mystic location at (860) 572-6868.
Important Reminders
Dr. Collins does not accept insurance.
There is a $150 consultation fee for surgical and injectable procedures with Dr. Collins.
The consultation fee is waived for injectable treatments if the procedure is performed on the day of your consultation.
There is a $50 consultation fee for consultations with our RNs.
Specials & Events
There's always something going on here at Beth Collins, M.D. Discover incredible savings on your favorite (and soon-to-be favorite) services or RSVP to an exclusive event.
Learn More
Frequently Asked Questions
Q: Will the surgery remove some of my stretch marks?
Tummy tuck surgery may remove some stretch marks in the lower abdominal area, but it depends on the extent of your stretch marks and the amount of excess skin that needs to be removed during the surgery. It will not remove stretch marks above your bellybutton.
Q: Is the procedure safe?
Tummy tuck surgery has helped many patients improve their bodies and boost their self-confidence. However, like any surgical procedure, it does carry some risks. Your surgeon will discuss the potential risks and complications with you during your consultation.
Q: Will I really not be able to stand up straight after surgery?
It's common for patients to experience tightness and discomfort in their abdomen after surgery, which can make it difficult to stand up straight for the first few days after your procedure. However, most patients are able to stand straight within a few days to a week after surgery.
Q: How should I prepare for my tummy tuck procedure?
Your surgeon will provide you with specific instructions on how to prepare for your surgery. Generally, however, you should stop smoking, cease certain medications and supplements, and follow a healthy diet and exercise routine leading up to your surgery.
Q: How many dress sizes will I lose?
Many people find they can wear dresses 1 to 3 sizes smaller after a tummy tuck. However, the number of dress sizes you'll lose after a tummy tuck varies depending on your individual circumstances, such as how much excess skin and fat is removed during the surgery.
Q: Will my results be permanent?
The results of a tummy tuck are long-lasting, but it's important to stick to a healthy diet and exercise routine to prevent future weight gain and maintain your results.
Back to Top