Beth Collins, M.D.
2614 Boston Post Road
Willow Hall, Suite 16C
Guilford, CT 06437
Phone: (203) 689-5295
Monday–Friday: 9:00 a.m.–5:00 p.m.

Body Lift
Hanging flaps of loose skin can hide the hard work you have put into losing weight, whether through diet and exercise or surgical intervention. Body lift surgery as performed by Connecticut Board Certified Plastic Surgeon Dr. Beth Collins can tighten stretched or sagging skin and sculpt body areas that have lost their shape.
Who Should Get a Body Lift?
When fat tissues diminish, and overlying skin has lost its elasticity, your lower body and arms can take on a loose, wrinkled appearance like elephant skin. This usually occurs following dramatic weight loss, but can happen as part of the natural aging process as well. Men and women who are healthy, at a stable weight and ready to shed their extra skin are ideal body lift candidates.
What Does a Body Lift Do?
Because body lift surgery typically involves the removal of several areas or large quantities of excess skin, the procedure may be performed in stages, usually while patients are under general anesthesia. During body lift surgery, Dr. Collins uses her substantial surgical knowledge and experience to determine where to place incisions in order to best meet your cosmetic goals. Body lift scars are typically hidden in natural creases and folds near treatment areas.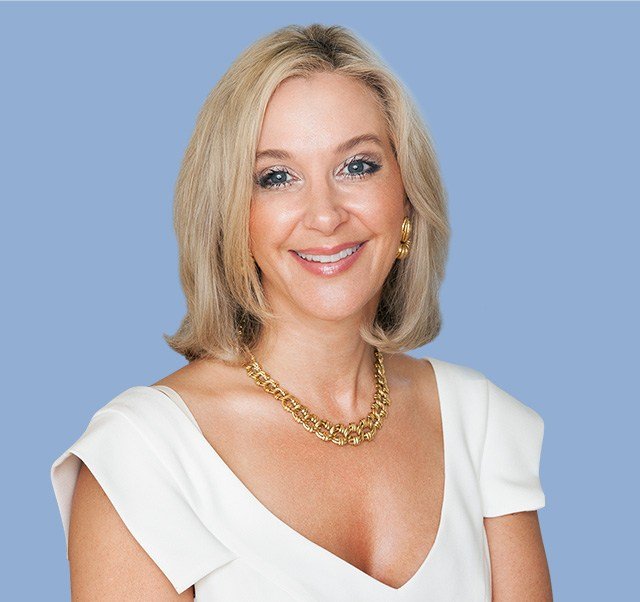 Beth Collins, M.D.
As a board-certified plastic surgeon, Dr. Beth Collins offers a blend of clinical expertise and warm, open communication to ensure beautiful results from your chosen procedure. Learn more about her experience and explore what she can do for you.
Meet Dr. Beth Collins

After Body Lift Surgery: What Should I Expect?
The length of the recovery period after body lift surgery varies depending on the number of areas treated and the quantity of excess skin removed. Most patients need at least two to three weeks off work after a body lift and typically wear compression garments and follow activity restrictions for six weeks or more.
Related Procedures and Body Lift Alternatives
Although non-surgical skin tightening treatments exist, they cannot effectively correct severe skin laxity, such as the loose, excess skin that often remains after massive weight loss. Surgical skin removal is the only way to address this issue, and body lift surgery provides comprehensive skin tightening to improve body contours.
Body lift procedures may involve an arm lift, thigh lift, panniculectomy (a skin-only tummy tuck) and sometimes, a buttock lift as well. If muscle tightening in the abdomen is needed, a tummy tuck may be performed instead of a panniculectomy during body lift surgery. Liposuction is also commonly combined with body lift surgery to further sculpt and shape body contours.
Financing Available
It's all within reach. Browse our financing options to help you pay for surgery on your terms and achieve your goals in less time.
Learn More
Fellowship-trained body contouring specialist Dr. Beth Collins routinely sees Connecticut body lift patients from all over New Haven County, including patients from East Haven, West Haven, Madison, Branford and Guilford who want to get rid of hanging, excess skin flaps. If you're interested in body lift surgery, please call Dr. Collins at (203) 689-5295 or request a consultation.
Specials & Events
There's always something going on here at Beth Collins, M.D. Discover incredible savings on your favorite (and soon-to-be favorite) services or RSVP to an exclusive event.
Learn More
Back to Top