Beth Collins, M.D.
2614 Boston Post Road
Willow Hall, Suite 16C
Guilford, CT 06437
Phone: (203) 689-5295
Monday–Friday: 9:00 a.m.–5:00 p.m.

Beth Collins, M.D.
55 Willow Street
Mystic, CT 06355
Phone: (860) 572-6868
Monday–Friday: 9:00 a.m.–5:00 p.m.

Breast Reduction in Mystic, CT
If you're browsing your options for breast reduction in Guilford or Mystic, CT, you don't need us to tell you about the symptoms you're probably experiencing. If you've had oversized breasts for most of your life, you're likely well aware of the back and neck pain, the grooves in your shoulders, and even the unwanted attention. Surgical breast reduction has one of the highest rates of satisfaction among aesthetic procedures, and when you learn more about it, it's easy to see why. Dr. Beth Collins, board-certified plastic surgeon, performs breast reduction surgery for women from New Haven to New London and Mystic, CT, and the shoreline areas.
Contact Dr. Collins at our Guilford location at (203) 689-5295 or Mystic location at (860) 572-6868 or request a consultation online to learn more about how a breast reduction can help improve your appearance and quality of life.
Breast Reduction

Before & After Photos
WARNING:
This feature contains nudity. Please click OK to confirm you are at least 18 years of age and are not offended by such material.
The Basics of Breast Reduction
Surgical breast reduction is the most effective way to permanently reduce the volume and weight of the breasts. But it's more than a functional procedure—it also reshapes the breasts to make them more aesthetically pleasing, perky, and proportionate.
Breast reduction can help relieve both the physical and emotional symptoms of oversized breasts. Patients report experiencing many benefits, including:
Reduced back, neck, and shoulder pain
Better fitting clothes
A higher level of body confidence
Improved physical fitness options
Breast Reduction Candidates
Breast reduction is best for women who are bothered by the physical discomfort that large breasts can create. There is no specific cup size or volume that makes a patient eligible for the surgery—"enlarged breasts" may mean different things to different women depending on their natural proportions. During your consultation, board-certified plastic surgeon Dr. Beth Collins closely listens to your concerns and examines your breasts to help determine your candidacy for surgery. In some cases, you may need a different type of procedure, such as a breast lift.
In addition to wanting to reduce the size of your breasts, you might make a good breast reduction candidate if you're generally healthy and free of medical conditions that might make surgery unsafe. These include certain types of bleeding disorders, heart conditions, and diabetes. You should also have clear, realistic expectations for the surgery and be able to properly care for yourself while you recuperate.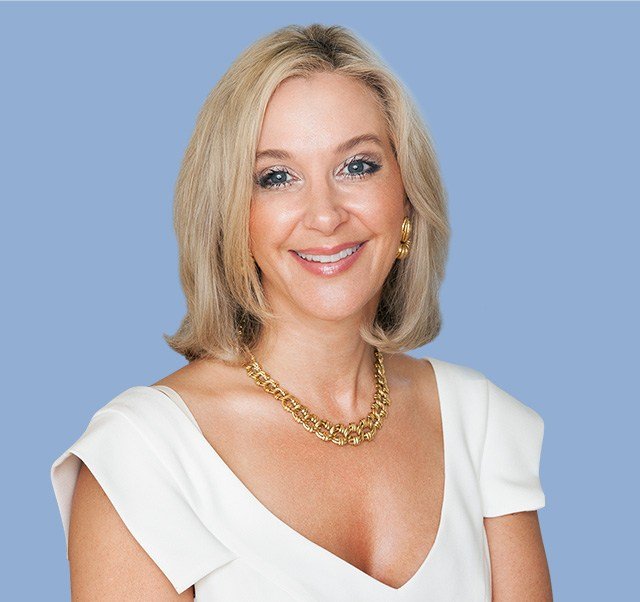 Beth Collins, M.D.
As a board-certified plastic surgeon, Dr. Beth Collins offers a blend of clinical expertise and warm, open communication to ensure beautiful results from your chosen procedure. Learn more about her experience and explore what she can do for you.
Meet Dr. Beth Collins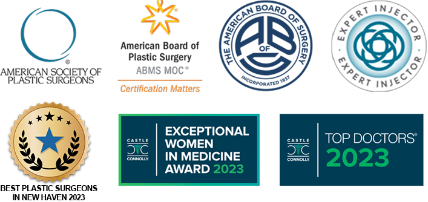 What Happens During Surgery?
Depending on the specific goals of your breast reduction, Dr. Collins may use one of several techniques.
The most common breast reduction technique is called the Wise pattern. This approach is the most effective for reducing significantly oversized breasts. It uses an anchor-shaped incision to reduce excess skin and tissue before reshaping the remaining breast tissue and repositioning the nipple and areola.
The vertical closure reduction uses a "lollipop-shaped" incision to reduce the amount of scarring created by the surgery. This option is best suited for patients who require a lesser amount of reduction.
Finally, the Passot reduction technique keeps the incisions limited to around the areolas and within the crease of the breasts, keeping the resulting scars less visible. Dr. Collins is one of a handful of plastic surgeons in the nation who have been trained in this technique, and she's excited to offer it to qualified patients.
The breast reduction procedure takes between 2 and 3 hours to complete, and Dr. Collins performs it while you are asleep under general anesthesia.
Financing Available
It's all within reach. Browse our financing options to help you pay for surgery on your terms and achieve your goals in less time.
Learn More
Breast Reduction Recovery & Results
Because breast reduction is an outpatient procedure, you'll be able to go home shortly after your surgery. Your precise recovery timeline will vary depending on the specifics of your procedure, but you should plan to take between 1 and 2 weeks away from work. During this time, you'll need to rest at home while your incisions heal. It's important to take your prescribed medication as directed and wear the surgical bra Dr. Collins provides you; it softly supports your breasts while the incisions heal. You'll need to take a break from lifting anything heavier than a few pounds, and it will be several weeks before you can return to exercise. However, you'll feel the difference breast reduction can make right away!
To learn more about breast reduction with Dr. Collins, we invite you to request your consultation online or call our Guilford location at (203) 689-5295 or Mystic location at (860) 572-6868 .
Important Reminders
Dr. Collins does not accept insurance.
There is a $150 consultation fee for surgical and injectable procedures with Dr. Collins.
The consultation fee is waived for injectable treatments if the procedure is performed on the day of your consultation.
There is a $50 consultation fee for consultations with our RNs.
Specials & Events
There's always something going on here at Beth Collins, M.D. Discover incredible savings on your favorite (and soon-to-be favorite) services or RSVP to an exclusive event.
Learn More
Back to Top