Beth Collins, M.D.
2614 Boston Post Road
Willow Hall, Suite 16C
Guilford, CT 06437
Phone: (203) 689-5295
Monday–Friday: 9:00 a.m.–5:00 p.m.

Beth Collins, M.D.
55 Willow Street
Mystic, CT 06355
Phone: (860) 572-6868
Monday–Friday: 9:00 a.m.–5:00 p.m.

Thigh Lift in Mystic, CT
Thigh lift, or thigh reduction, is the only effective way to address extra skin deposits and poor shape in the upper legs. This procedure performed by board certified plastic surgeon Dr. Beth Collins is a popular part of body lift and body contouring procedures, especially for patients who have achieved major weight loss, because it helps restore a shapely, firm appearance to the thigh region. She works with men and women from New Haven, Guilford, New London, Mystic and the surrounding areas to help them achieve the contours they desire.
Contact Dr. Collins at our Guilford location at (203) 689-5295 or Mystic location at (860) 572-6868 or request a consultation online to learn more about how a thigh lift can help improve your appearance.
Who Should Get a Thigh Lift?
Most patients who seek thigh lift surgery whether they are men or women typically do so because aging, loss of skin elasticity and weight loss have left them with uncomfortably loose flaps of skin in the thigh area. If you are troubled or embarrassed by the appearance of your thighs and feel that excess skin stands between you and your ideal lower body shape, a thigh lift may be right for you.
What Does a Thigh Lift Do?
During your thigh lift procedure, Dr. Collins will make incisions along pubic area folds and/or the inner thighs, and sagging excess skin in the thigh areas will be removed. The length of incisions varies depending on how much skin must be removed to achieve your cosmetic goals. For patients who have experienced massive weight loss, scars will typically be longer. After thigh lift surgery, patients have firmer, slimmer thighs and no longer have to deal with unsightly and uncomfortable loose skin flaps and folds.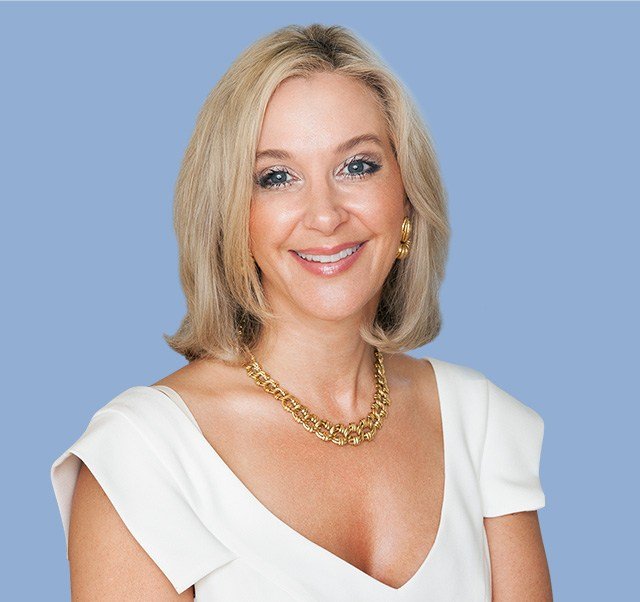 Beth Collins, M.D.
As a board-certified plastic surgeon, Dr. Beth Collins offers a blend of clinical expertise and warm, open communication to ensure beautiful results from your chosen procedure. Learn more about her experience and explore what she can do for you.
Meet Dr. Beth Collins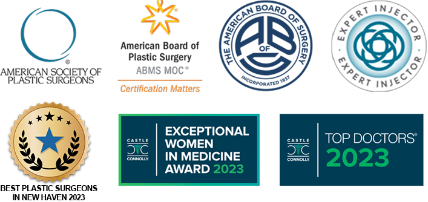 After Thigh Lift Surgery: What Should I Expect?
The initial thigh lift recovery period is about two to three weeks, during which time patients usually need to be off work and limit their physical activity. It is essential to minimize swelling to ensure great thigh lift results, so be sure to follow all post-op care instructions, including keeping your legs elevated and wearing compression garments as directed.
Related Procedures and Thigh Lift Alternatives
Thigh lift surgery is often performed in combination with body lift and thigh liposuction procedures designed to improve the shape of lower body curves and contours. There is no better treatment than a thigh lift to correct loose, wrinkled skin in the thigh area.
Financing Available
It's all within reach. Browse our financing options to help you pay for surgery on your terms and achieve your goals in less time.
Learn More
Connecticut thigh lift patients from all over New Haven County, including patients from East Haven, West Haven, Madison, Branford and Guilford, come to Dr. Beth Collins because she is fellowship-trained in body contouring procedures such as thigh reduction. If you want to get rid of saggy "elephant skin" in the thigh region, please call our Guilford location at (203) 689-5295 or Mystic location at (860) 572-6868 or request a consultation.
Important Reminders
Dr. Collins does not accept insurance.
There is a $150 consultation fee for surgical and injectable procedures with Dr. Collins.
The consultation fee is waived for injectable treatments if the procedure is performed on the day of your consultation.
There is a $50 consultation fee for consultations with our RNs.
Specials & Events
There's always something going on here at Beth Collins, M.D. Discover incredible savings on your favorite (and soon-to-be favorite) services or RSVP to an exclusive event.
Learn More
Back to Top