Beth Collins, M.D.
2614 Boston Post Road
Willow Hall, Suite 16C
Guilford, CT 06437
Phone: (203) 689-5295
Monday–Friday: 9:00 a.m.–5:00 p.m.

Beth Collins, M.D.
55 Willow Street
Mystic, CT 06355
Phone: (860) 572-6868
Monday–Friday: 9:00 a.m.–5:00 p.m.

Liposuction in Mystic, CT
Excessive or disproportionate fat deposits can generally detract from your appearance and make you look unhealthy or out of shape. Board-certified plastic surgeon Dr. Beth Collins performs liposuction at her plastic surgery practice locations in Guilford and Mystic to help patients from New Haven to New London, CT, achieve a slimmer, more proportional physique by sculpting away areas of excess fat.
Contact Dr. Collins at our Guilford location at (203) 689-5295 or Mystic location at (860) 572-6868 or request a consultation online to learn more about how liposuction can help improve your appearance.
Liposuction

Before & After Photos
WARNING:
This feature contains nudity. Please click OK to confirm you are at least 18 years of age and are not offended by such material.
Who Should Get Liposuction?
Patients who are at a stable, healthy weight but have stubborn fat deposits resistant to diet and exercise are the best candidates for liposuction. The procedure can help shape and sculpt nearly any body area, including:
Neck
Chest
Arms
Back
Abdomen
Flanks
Hips
Thighs
Lower legs
Although liposuction is rarely recommended for the face, it can help reduce the look of a double chin. Dr. Collins also offers CoolSculpting® as a nonsurgical option for the reduction of a double chin.
What Does Liposuction Do?
During the liposuction procedure, Dr. Collins prepares the treatment area using tumescent liposuction, a local anesthesia method often combined with sedation anesthesia. Tumescent fluid is injected into the treatment areas to prepare them for liposuction. Also called tumescent anesthesia, the tumescent technique uses a diluted solution of lidocaine (a local anesthetic) to numb the treatment area and epinephrine to shrink capillaries prior to the removal of fatty tissue.
Once fat cells are ready to be removed, Dr. Collins makes tiny incisions and inserts a cannula, or thin suction device, to extract fatty tissue prepared with the tumescent fluid. She then places tiny incisions in the treatment area, gently breaks up fat cells and then removes excess fat, along with the tumescent fluid, using a thin suction tube called a cannula. This results in a permanent reduction of fatty tissue, more proportionate body fat distribution and improved body contours. The final result is improved body shape and fewer fat deposits, as well as reduced bruising and swelling during the recovery period.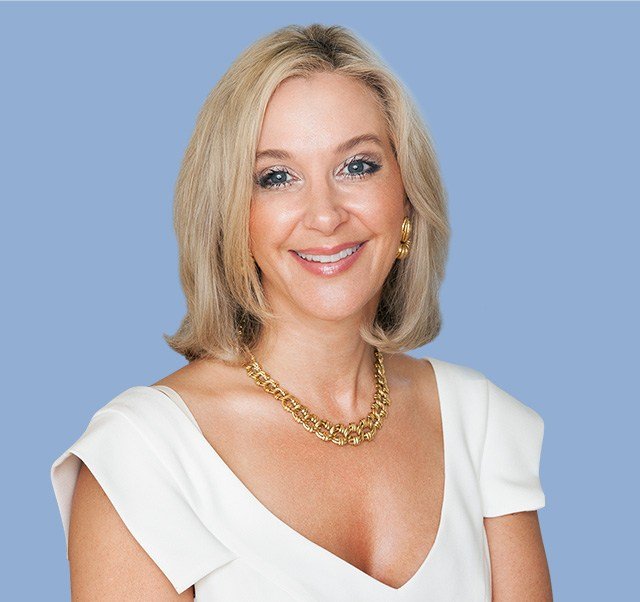 Beth Collins, M.D.
As a board-certified plastic surgeon, Dr. Beth Collins offers a blend of clinical expertise and warm, open communication to ensure beautiful results from your chosen procedure. Learn more about her experience and explore what she can do for you.
Meet Dr. Beth Collins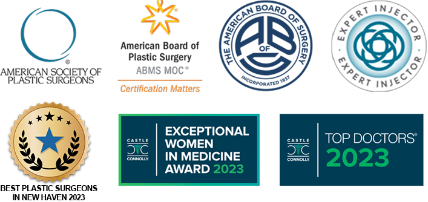 After Liposuction: What to Expect
The length of your recovery period after liposuction will depend on the volume of fat removed during your liposuction procedure and which areas you have treated. In general, most patients are encouraged to begin walking and carefully moving around 24 hours after surgery and are able to return to work within a week. If no general anesthesia is required, your immediate post-op recovery period should be shorter.
Mild post-operative tenderness and discomfort usually last for a few days following liposuction. Bruising and swelling are common after liposuction but are mostly resolved within 2 weeks of the procedure. A compression garment should be worn for up to 6 weeks following liposuction. By week 6, post-operative swelling is mostly resolved and all activity restrictions are lifted.
Financing Available
It's all within reach. Browse our financing options to help you pay for surgery on your terms and achieve your goals in less time.
Learn More
Related Procedures & Liposuction Alternatives
There are many ways to prepare fat cells for removal during liposuction, which has resulted in the advent of laser liposuction, ultrasonic liposuction, and power-assisted liposuction. But no matter which of these devices is used, the tumescent technique is almost always still incorporated into the liposuction procedure. Tumescent liposuction is regularly combined with a number of other plastic surgery procedures, including tummy tuck, body lift, and body contouring after major weight loss.
Ready to see what liposuction can do for you? Request your consultation online or call us at our Guilford location at (203) 689-5295 or Mystic location at (860) 572-6868 to book your visit.
Important Reminders
Dr. Collins does not accept insurance.
There is a $150 consultation fee for surgical and injectable procedures with Dr. Collins.
The consultation fee is waived for injectable treatments if the procedure is performed on the day of your consultation.
There is a $50 consultation fee for consultations with our RNs.
Specials & Events
There's always something going on here at Beth Collins, M.D. Discover incredible savings on your favorite (and soon-to-be favorite) services or RSVP to an exclusive event.
Learn More
Back to Top