Beth Collins, M.D.
2614 Boston Post Road
Willow Hall, Suite 16C
Guilford, CT 06437
Phone: (203) 689-5295
Monday–Friday: 9:00 a.m.–5:00 p.m.

Beth Collins, M.D.
55 Willow Street
Mystic, CT 06355
Phone: (860) 572-6868
Monday–Friday: 9:00 a.m.–5:00 p.m.

Male Breast Reduction in Mystic, CT
When breast tissue is overly developed in men and boys, it's indicative of a condition called gynecomastia. Although embarrassing, current figures estimate that up to 65% of men are affected by it to at least some degree. Understandably, it can be difficult for these patients to share their concerns. But the ones who do are glad they did. Dr. Beth Collins offers male breast reduction in Guilford and Mystic for patients from New Haven, Madison, and New London and Mystic, CT, and surrounding cities. This procedure, also called gynecomastia surgery, is a proven way to reduce male breasts and create a flat, contoured chest.
Contact Dr. Collins at our Guilford location at (203) 689-5295 or Mystic location at (860) 572-6868 or request a consultation online to learn more about how male breast reduction can help improve your appearance and enhance your confidence.
The Basics of Male Breast Reduction
Breast reduction for male patients differs from breast reduction for women. In addition to different anatomy, these populations have different aesthetic goals. While women typically want to enjoy breasts that are smaller and more proportionate, male patients want their breast tissue gone altogether. The surgery makes use of incisions placed around the areolas (the area of colored skin around the nipples), which results in very discreet scars after the healing process is complete. Occasionally, Dr. Collins can make incisions in the armpits instead of around the areolas. During surgery, the glandular tissue is removed. The result is a smooth, flat chest contour that you'll feel more comfortable showing off.
Male Breast Reduction Candidates
Before undergoing male breast reduction, it's important to determine the root cause of your gynecomastia. While the condition typically has no discernible cause, it can occasionally be related to drug use, a hormonal imbalance, or an underlying disease. Good male breast reduction candidates are men who are in generally good health and at or near a healthy weight. Being significantly overweight or obese can increase the risks associated with surgery, and male breast development can sometimes be associated with carrying excess weight. Losing weight can make your surgery safer and might even eliminate the need for it altogether. Men who undergo surgical treatment for gynecomastia here in Guilford are typically very satisfied with their long-lasting results.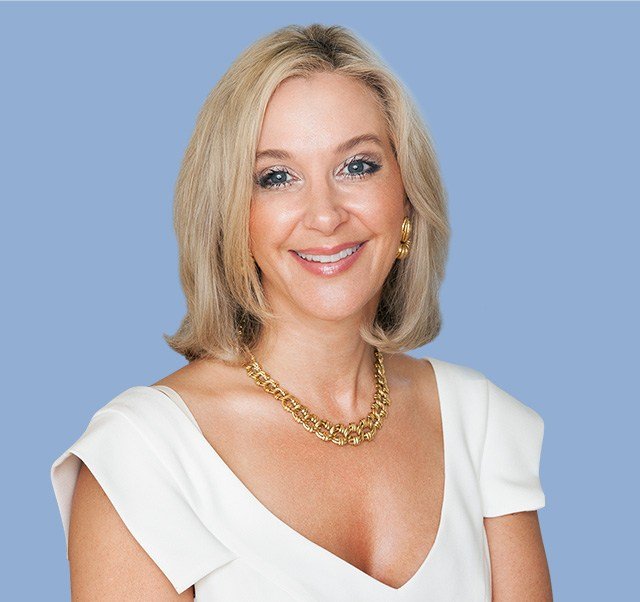 Beth Collins, M.D.
As a board-certified plastic surgeon, Dr. Beth Collins offers a blend of clinical expertise and warm, open communication to ensure beautiful results from your chosen procedure. Learn more about her experience and explore what she can do for you.
Meet Dr. Beth Collins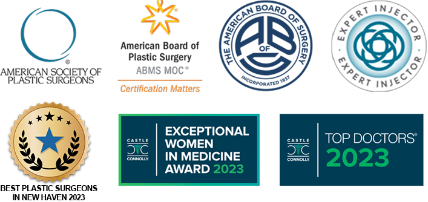 What Happens During Surgery?
Dr. Collins performs male breast reduction while you are under general anesthesia. Once you are unconscious, she makes careful incisions around your areolas before surgically excising the glandular tissue responsible for breast development. In many cases, she also selectively uses liposuction to help further refine results and improve the contours of the chest. Finally, she closes the incisions. After a short period of observation, you can head home in the care of a responsible adult.
Financing Available
It's all within reach. Browse our financing options to help you pay for surgery on your terms and achieve your goals in less time.
Learn More
Male Breast Reduction Recovery & Results
After your male breast reduction surgery, you'll need to take it easy for a few days to allow your body to heal properly. You'll feel some moderate soreness, which is manageable with prescription pain medications. Although most male breast reduction patients feel comfortable going back to work and other light daily activities after a week or so, it's important to take additional time away from exercise and lifting anything more than a few pounds. This allows your chest to heal uninterrupted, resulting in a more attractive outcome and less visible scarring.
You deserve to feel good about your body. Bring out your personal best when you pursue male breast reduction with Dr. Collins. Request your consultation online or call us at our Guilford location at (203) 689-5295 or Mystic location at (860) 572-6868 to schedule your first visit.
Important Reminders
Dr. Collins does not accept insurance.
There is a $150 consultation fee for surgical and injectable procedures with Dr. Collins.
The consultation fee is waived for injectable treatments if the procedure is performed on the day of your consultation.
There is a $50 consultation fee for consultations with our RNs.
Specials & Events
There's always something going on here at Beth Collins, M.D. Discover incredible savings on your favorite (and soon-to-be favorite) services or RSVP to an exclusive event.
Learn More
Back to Top