Beth Collins, M.D.
2614 Boston Post Road
Willow Hall, Suite 16C
Guilford, CT 06437
Phone: (203) 689-5295
Monday–Friday: 9:00 a.m.–5:00 p.m.

Beth Collins, M.D.
55 Willow Street
Mystic, CT 06355
Phone: (860) 572-6868
Monday–Friday: 9:00 a.m.–5:00 p.m.

Fat Grafting in Mystic, CT
With fat grafting, (also called fat transfer) in Guilford and Mystic, it is possible to transfer fat from a part of the body with ample fat to another part of the body, often the face, to correct a contour depression. There are many possible applications for this treatment, but the most common is facial fat grafting. Dr. Collins performs fat grafting to the fact on men and women from New Haven to New London and Mystic, CT, and the shoreline areas who want to improve the appearance of sagging, hollowed areas of their faces.
Contact Dr. Collins at our Guilford location at (203) 689-5295 or Mystic location at (860) 572-6868 or request a consultation online to learn more about how facial fat grafting can help improve your appearance.
Who Should Get Fat Grafting?
The need for fat grafting is indicated by certain characteristics in the face. If you exhibit conditions such as the following, you may be a candidate:
Depressed scars
Thin lips
Laugh lines
Facial creases
Hollow areas
Any of these concerns may see improvements in the contour and texture of the skin after the fat grafting procedure.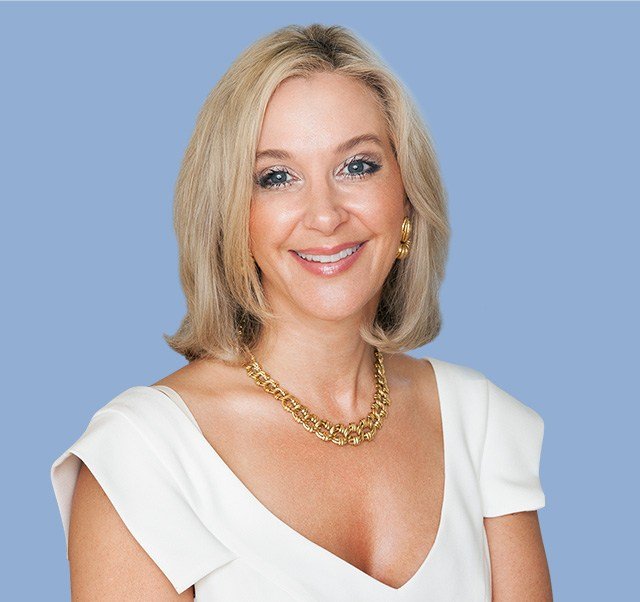 Beth Collins, M.D.
As a board-certified plastic surgeon, Dr. Beth Collins offers a blend of clinical expertise and warm, open communication to ensure beautiful results from your chosen procedure. Learn more about her experience and explore what she can do for you.
Meet Dr. Beth Collins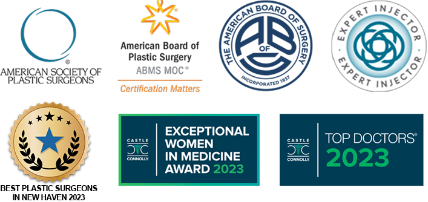 What Does Fat Grafting Do?
The procedure can be performed in an office or outpatient plastic surgery center. Local anesthesia is used to numb both sites for liposuction and injection. The fat to be transferred can be harvested from the abdomen, thighs, buttocks, or arms. Using a low-pressure syringe or liposuction cannula, a small amount of fat is removed. Before the injection, the fat is purified and prepared. The fat is then injected into the facial tissues where wrinkle correction or augmentation is desired.
After Fat Grafting: What to Expect
You should expect some swelling, bruising and redness in both the donor and recipient sites in the first few days of recovery. Dr. Collins will provide instructions about how to care for the bandages that are applied to the injection site. The duration of results with fat grafting varies, and Dr. Collins can discuss the expected outcome with you during your visit.
Financing Available
It's all within reach. Browse our financing options to help you pay for surgery on your terms and achieve your goals in less time.
Learn More
Related Procedures & Fat Grafting Alternatives
Contour deficiencies are also treatable with dermal filler injectables such as JUVÉDERM® and RADIESSE®. In recent years, these products have become a more popular choice for wrinkle correction and facial contouring by plastic surgeons. However, fat grafting remains a viable and versatile technique for many treatments.
If you're interested in learning more about fat grafting, contact our office online or call us at our Guilford location at (203) 689-5295 or Mystic location at (860) 572-6868 to set up your appointment.
Important Reminders
Dr. Collins does not accept insurance.
There is a $150 consultation fee for surgical and injectable procedures with Dr. Collins.
The consultation fee is waived for injectable treatments if the procedure is performed on the day of your consultation.
There is a $50 consultation fee for consultations with our RNs.
Specials & Events
There's always something going on here at Beth Collins, M.D. Discover incredible savings on your favorite (and soon-to-be favorite) services or RSVP to an exclusive event.
Learn More
Back to Top