Beth Collins, M.D.
2614 Boston Post Road
Willow Hall, Suite 16C
Guilford, CT 06437
Phone: (203) 689-5295
Monday–Friday: 9:00 a.m.–5:00 p.m.

Beth Collins, M.D.
55 Willow Street
Mystic, CT 06355
Phone: (860) 572-6868
Monday–Friday: 9:00 a.m.–5:00 p.m.

Mommy Makeover in Mystic, CT
Motherhood is life-changing—and body-changing. Every woman experiences pregnancy differently, and pregnancy leaves different marks on every woman. Dr. Beth Collins understands that some of these changes can be hard to live with. If you want to improve your body after the rigors of pregnancy, she can help you customize your perfect mommy makeover at her Guilford or Mystic practice locations.
Contact Dr. Collins at our Guilford location at (203) 689-5295 or Mystic location at (860) 572-6868 or request a consultation online to learn more about how a mommy makeover procedure can help improve your appearance.
Mommy Makeover

Before & After Photos
WARNING:
This feature contains nudity. Please click OK to confirm you are at least 18 years of age and are not offended by such material.
The Basics of Mommy Makeover
There are few "rules" for mommy makeover surgery. That's because it's actually several procedures rolled into one, and you get to choose which areas of your body you want to improve. Typically, our mommy makeover patients, who visit from New London, Mystic, and South Rhode Island, choose some form of breast enhancement and a tummy tuck.
Popular Mommy Makeover options include:
You can also ask about nonsurgical treatments to include in your mommy makeover.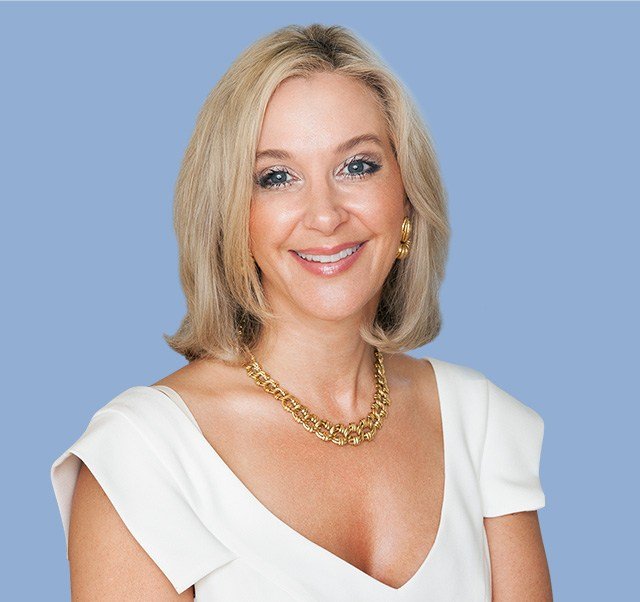 Beth Collins, M.D.
As a board-certified plastic surgeon, Dr. Beth Collins offers a blend of clinical expertise and warm, open communication to ensure beautiful results from your chosen procedure. Learn more about her experience and explore what she can do for you.
Meet Dr. Beth Collins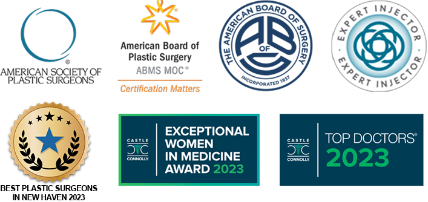 Who Is a Good Mommy Makeover Candidate?
Mommy makeover is a completely custom-tailored surgery, and each prospective patient is evaluated based on the procedures she desires. During your consultation, Dr. Collins will discuss your desired goals with you in order to develop a surgical plan that addresses each one. You should be in good health, without any conditions that might make surgery unsafe for you. Mommy makeover is typically performed in a single surgery. For certain candidates, Dr. Collins may recommend a series of surgeries in order to ensure patient safety.
"Dr. Collins was amazing. I had breast implants, tummy tuck and liposuction of my abdomen, back, and thighs. I am so happy with the results. I was always highly self-conscious and feel that these procedures helped with my self-esteem. Dr. Collins was extremely knowledgeable and caring. I really appreciate all that she has done. I feel amazing because of her."
5-Star RealSelf review
What Happens During Mommy Makeover Surgery?
The exact process of a mommy makeover largely depends on the specific procedures being performed. The surgery lasts fewer than 6 hours, and is often outpatient—which means you'll be able to return home the same day. During surgery, Dr. Collins performs the procedures you planned together in your consultation and pre-op appointments, taking care to ensure your results match the ones you envisioned.
Financing Available
It's all within reach. Browse our financing options to help you pay for surgery on your terms and achieve your goals in less time.
Learn More
How Long Is Recovery After a Mommy Makeover?
One of the benefits of combining procedures in a mommy makeover is having to arrange for only a single recovery period. Most mommy makeover patients require about 2 weeks away from work and other daily activities, primarily because of having a tummy tuck.
Getting enough rest and sleep is essential for your recovery. While you're at home, it's important to treat yourself well. We recommend moving around often during the day and engaging in light activities around the house. This keeps your blood circulating. Use your prescribed medication as directed, and get plenty of rest.
Tips for Your Recovery
We'll provide detailed post-op instructions that you should follow closely to help minimize discomfort and help you heal as quickly as possible. Here are some other tips for your recovery:
Have a great support system at home. Delegate housekeeping tasks and errands to friends and family members who are willing to help.
Prepare a comfortable "nesting" area before your surgery. Set up a space where you can rest comfortably, with everything you need (electronic devices, TV remote, books, and so on) within arms reach. You'll want plenty of pillows to help keep your upper body propped up.
Have several meals prepared before your procedure. This makes it easier on those who are helping throughout the day.
Wear your compression garment. The Spanx®-type garment should be worn day and night to help reduce swelling and ensure you have smooth, contoured results.
Ready to get started? Dr. Collins is too! Request your consultation online or call our office at our Guilford location at (203) 689-5295 or Mystic location at (860) 572-6868 to book your appointment.
Important Reminders
Dr. Collins does not accept insurance.
There is a $150 consultation fee for surgical and injectable procedures with Dr. Collins.
The consultation fee is waived for injectable treatments if the procedure is performed on the day of your consultation.
There is a $50 consultation fee for consultations with our RNs.
Specials & Events
There's always something going on here at Beth Collins, M.D. Discover incredible savings on your favorite (and soon-to-be favorite) services or RSVP to an exclusive event.
Learn More
Back to Top