Beth Collins, M.D.
2614 Boston Post Road
Willow Hall, Suite 16C
Guilford, CT 06437
Phone: (203) 689-5295
Monday–Friday: 9:00 a.m.–5:00 p.m.

Beth Collins, M.D.
55 Willow Street
Mystic, CT 06355
Phone: (860) 572-6868
Monday–Friday: 9:00 a.m.–5:00 p.m.

Patient Reviews
While there are many plastic surgeons in Guilford, New Haven, Mystic, and New London, CT, there are good reasons so many people choose Dr. Beth Collins. She truly loves helping patients achieve their ideal look. Seeing smiles on patient's faces as they leave the office is always satisfying.
We want to know how we can make the experience at our practice as great as possible. If you've had a positive experience with us, leave a review with the others that are featured below.
If you're curious about our practice, contact us in Guilford and let us know what you'd like us to help you out with. We look forward to getting to know you!
RealSelf Patient Reviews of Beth Collins, MD
Patient Success Stories
In February 2012, at the age of 52, after a series of mammograms and subsequent biopsies, I was devastated to hear that I had DCIS, a form of breast cancer that would require mastectomy surgery on my right side. The fact that I am a nurse did not lessen the blow of this terrible news, but it did help me to recognize my need to take charge of the situation myself rather than simply take the advice and referrals of others, to do some extensive research, and to find and consult with the best doctors to carry out the serious work of removing the cancer and rebuilding my body.
With the surgeries at last behind me, it is just over one year now since I had to make those very difficult but important decisions to put together the right medical team to handle my case. The initial surgery was over 11 hours long and involved first the removal of all the breast tissue, including the nipple and areola, only leaving intact the remaining skin of the right breast. That's when my hand-picked Dr. Collins stepped in and began the highly skilled and extremely precise work of reconstructing a new breast using the procedure referred to as "free TRAM flap." (After exploring the other methods available, I chose to go with the TRAM flap because it offered the more desirable results…and my ultimate goal was to be more desirable, if you know what I mean.)
Then many months later, after healing from that first surgery and some minor adjustments along the way, I also wanted Dr. Collins to perform a reduction of my left breast so that it would match the new smaller size that I chose for the reconstructed breast. Having been uncomfortably large-breasted all my adult life, this was a wonderful opportunity to downsize, and I grabbed it!
Finally, when the size of both breasts were once again symmetrical, Dr. Collins recently added the finishing crucial touches to the newly constructed breast, the nipple and the tattooed areola to match the natural one. This part actually made me nervous and I considered not going ahead with it because I thought it might look weird and unnatural. But, well, don't ask me how Dr. Collins did it, but it is remarkably "real" looking…all of it! I couldn't be more pleased with the total outcome. And the reconstructed breast is also similar to my natural breast in softness and in the way the tissue drapes on my chest. I am truly amazed!
And I am so very grateful to Dr. Collins for being such a gifted and talented surgeon, for being a woman and knowing what a woman wants, and for caring about my body and how I look as much as I do.
Thank you, thank you, thank you, Dr. Collins…I'm so glad I found you!
N.C. Milford, CT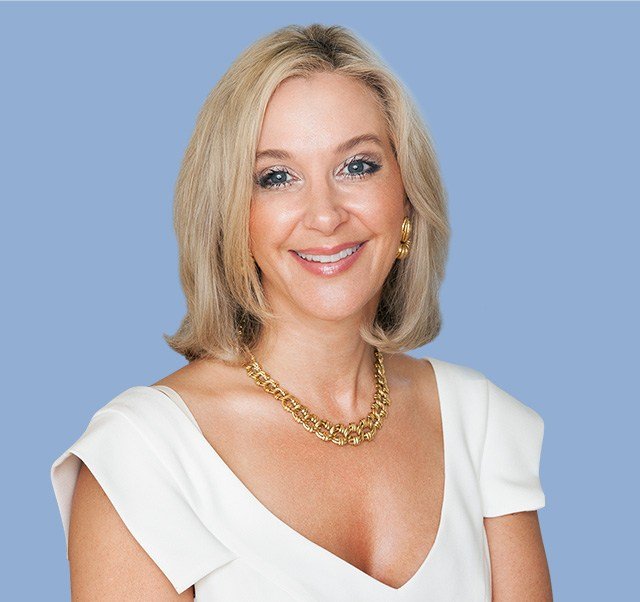 Beth Collins, M.D.
As a board-certified plastic surgeon, Dr. Beth Collins offers a blend of clinical expertise and warm, open communication to ensure beautiful results from your chosen procedure. Learn more about her experience and explore what she can do for you.
Meet Dr. Beth Collins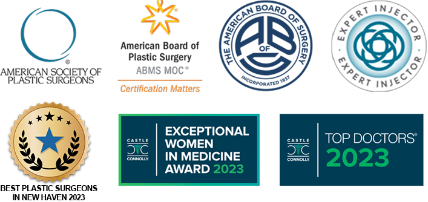 Specials & Events
There's always something going on here at Beth Collins, M.D. Discover incredible savings on your favorite (and soon-to-be favorite) services or RSVP to an exclusive event.
Learn More
Back to Top