Beth Collins, M.D.
2614 Boston Post Road
Willow Hall, Suite 16C
Guilford, CT 06437
Phone: (203) 689-5295
Monday–Friday: 9:00 a.m.–5:00 p.m.

Beth Collins, M.D.
55 Willow Street
Mystic, CT 06355
Phone: (860) 572-6868
Monday–Friday: 9:00 a.m.–5:00 p.m.

Arm Lift in Mystic, CT
When flabby upper arms persist despite your best efforts to lift weights and exercise, brachioplasty, or arm lift surgery, performed by board-certified plastic surgeon Dr. Collins may be able to dramatically improve the contour of your arm and your self confidence. She serves men and women from New Haven, Guilford, New London, Mystic and the surrounding areas.
Contact Dr. Collins at our Guilford location at (203) 689-5295 or Mystic location at (860) 572-6868 or request a consultation online to learn more about how an arm lift can help improve your appearance.
Who Should Get an Arm Lift?
An arm lift can benefit men and women of any age who have loose, hanging skin in the upper arm area. Most commonly, arm lift surgery is sought by patients who have experienced significant weight loss and are left with stretched arm skin that creates a "bat wing" look.
What Does an Arm Lift Do?
In order to remove extra skin flaps from the upper arms, Dr. Collins will make incisions on the underside of the arms, usually from armpit to elbow. This allows her to trim away loose skin and sculpt underlying tissues to reveal shapelier upper arms with more apparent and better-defined muscle contours.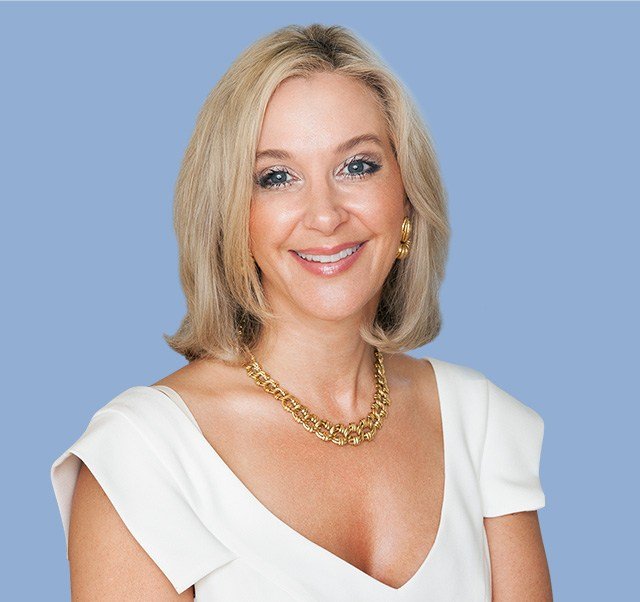 Beth Collins, M.D.
As a board-certified plastic surgeon, Dr. Beth Collins offers a blend of clinical expertise and warm, open communication to ensure beautiful results from your chosen procedure. Learn more about her experience and explore what she can do for you.
Meet Dr. Beth Collins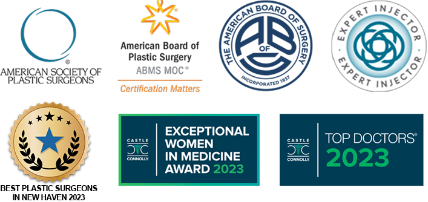 After Arm Lift Surgery: What Should I Expect?
Recovery after an arm lift is usually one to two weeks, and most patients can return to work within the first week after surgery. Compression sleeves should be worn to minimize swelling during the first few weeks of the recovery period and Dr. Collins' arm lift post-op instructions should be closely followed. Over the next several weeks to months, scars will fade and should be protected from sun exposure to prevent darkening.
Related Procedures and Arm Lift Alternatives
Surgical skin tightening is the only effective way to address excess skin in the upper arms. Although some non-surgical treatments may help tighten mildly sagging skin, there are no arm lift alternatives that can address any significant amount of loose, hanging skin.
It is common for patients who desire an arm lift to seek liposuction to further improve upper arm contours by reducing excess fat deposits in the arm area in addition to addressing excess skin. Arm lift patients may also benefit from other procedures that address excess skin elsewhere on the body, including tummy tuck surgery, thigh lift or body lift. This is typically due to the fact that excess skin in the arms is often caused by dramatic weight loss, which can leave loose, stretched skin all over the body.
Financing Available
It's all within reach. Browse our financing options to help you pay for surgery on your terms and achieve your goals in less time.
Learn More
Board Certified Plastic Surgeon and body contouring specialist Dr. Beth Collins routinely sees Connecticut arm lift patients from New Haven and the surrounding areas of East Haven, West Haven, Madison, Branford and Guilford who want to get rid of bat wings and achieve slimmer, firmer upper arms. If you're interested in arm lift surgery, please call Dr. Collins at our Guilford location at (203) 689-5295 or Mystic location at (860) 572-6868 or request a consultation.
Important Reminders
Dr. Collins does not accept insurance.
There is a $150 consultation fee for surgical and injectable procedures with Dr. Collins.
The consultation fee is waived for injectable treatments if the procedure is performed on the day of your consultation.
There is a $50 consultation fee for consultations with our RNs.
Specials & Events
There's always something going on here at Beth Collins, M.D. Discover incredible savings on your favorite (and soon-to-be favorite) services or RSVP to an exclusive event.
Learn More
Back to Top