Beth Collins, M.D.
2614 Boston Post Road
Willow Hall, Suite 16C
Guilford, CT 06437
Phone: (203) 689-5295
Monday–Friday: 9:00 a.m.–5:00 p.m.

Beth Collins, M.D.
55 Willow Street
Mystic, CT 06355
Phone: (860) 572-6868
Monday–Friday: 9:00 a.m.–5:00 p.m.

Brow Lift in Mystic, CT
Repeated furrowing of the brows from stress and worry is not without its consequences. Fortunately, the brow lift, also known as the forehead lift, addresses exactly this problem area. Men and women from New Haven, Guilford, Madison, New London, Mystic and the surrounding area come to board-certified plastic surgeon Dr. Beth Collins' practice for brow lift surgery. During the procedure, Dr. Collins rejuvenates the area above the eyes so that wrinkles and drooping skin are corrected, and the eyebrow arch is restored. The brow lift can be done alone or with the face lift, neck lift or eyelid surgery.
Contact Dr. Collins at our Guilford location at (203) 689-5295 or Mystic location at (860) 572-6868 or request a consultation online to learn more about how a brow lift can help improve your appearance.
Who Should Get a Brow Lift?
The symptoms that motivate individuals to get the brow lift are common signs of aging:
Crow's feet
Glabellar creases
Horizontal lines and furrows
However, the brow lift also addresses drooping or descended, asymmetric brows, or brows of generally distorted shape.
What Does the Brow Lift Do?
The brow lift, like other lift procedures, revives the problem area, resulting in a fresher, younger appearance. This rejuvenation is accomplished with tightening and elevation of the underlying brow tissues.
Techniques in brow lift surgery vary. The traditional method involves an incision across the top of the head, just behind the hairline. Dr. Collins will then lift the forehead skin in order to access the muscles and tissues below. After tightening these tissues, the overlying skin is re-draped so that the brows are elevated. The skin is then sutured behind the hairline. Stitches or clips are used to close the incisions.
An alternative technique known as the endoscopic brow lift uses four or five short incisions. Using a tiny viewing instrument, the doctor can see the underlying tissues and perform the brow lift.
In either technique, the operating time for the brow lift is between one to two hours. Local anesthesia with intravenous sedation is common, but general anesthesia is also an option.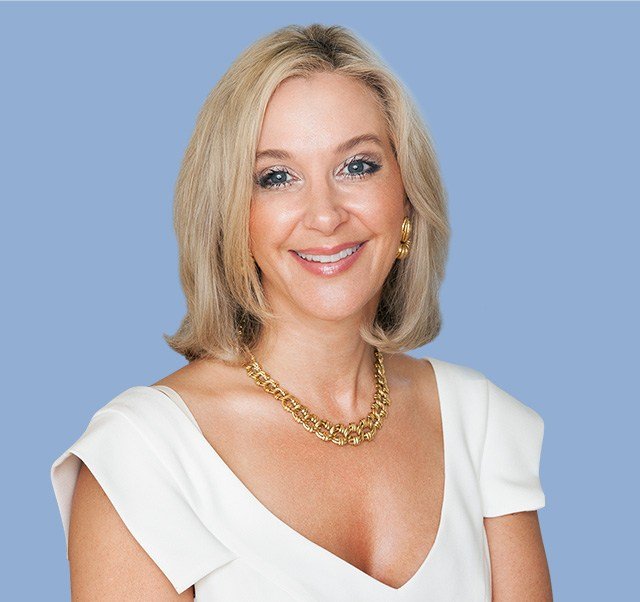 Beth Collins, M.D.
As a board-certified plastic surgeon, Dr. Beth Collins offers a blend of clinical expertise and warm, open communication to ensure beautiful results from your chosen procedure. Learn more about her experience and explore what she can do for you.
Meet Dr. Beth Collins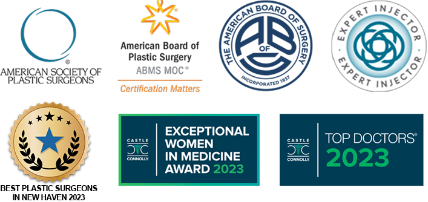 After the Brow Lift: What Should I Expect?
If you follow Dr. Collins' aftercare instructions, you can expect to return to your normal routine within seven to ten days after surgery. Directly after surgery you may experience numbness, nausea, incision discomfort and mild swelling, symptoms that can be controlled with pain medication. Avoid rigorous activity for several weeks and limit sun exposure for several months. You can expect the results of the brow lift to last between five to ten years.
Some people choose to further rejuvenate their upper face with complementary treatments, such as BOTOX® Cosmetic or NeoGraft® Hair Restoration.
Financing Available
It's all within reach. Browse our financing options to help you pay for surgery on your terms and achieve your goals in less time.
Learn More
If you are tired of the wrinkles across your forehead, or the drooping of your eyebrows, give us a call at our Guilford location at (203) 689-5295 or Mystic location at (860) 572-6868 . Dr. Collins would be happy to answer your questions and concerns about the procedure.  During consultation with Dr. Collins, you will receive procedural information tailored to your specific needs. We are located in Guilford and Mystic, Connecticut, and serve residents in New Haven County and beyond.
Important Reminders
Dr. Collins does not accept insurance.
There is a $150 consultation fee for surgical and injectable procedures with Dr. Collins.
The consultation fee is waived for injectable treatments if the procedure is performed on the day of your consultation.
There is a $50 consultation fee for consultations with our RNs.
Specials & Events
There's always something going on here at Beth Collins, M.D. Discover incredible savings on your favorite (and soon-to-be favorite) services or RSVP to an exclusive event.
Learn More
Back to Top