Beth Collins, M.D.
2614 Boston Post Road
Willow Hall, Suite 16C
Guilford, CT 06437
Phone: (203) 689-5295
Monday–Friday: 9:00 a.m.–5:00 p.m.

Beth Collins, M.D.
55 Willow Street
Mystic, CT 06355
Phone: (860) 572-6868
Monday–Friday: 9:00 a.m.–5:00 p.m.

Body
Board-certified plastic surgeon Dr. Beth Collins performs a range of advanced body sculpting procedures in her Guilford and Mystic, Connecticut practice locations. She serves men and women from New Haven, Guilford, New London, Mystic and the surrounding areas. Whether you are looking for further tone loose skin following weight loss or surgical intervention or are a man who has struggled with excess breast tissue, Dr. Collins possesses the skill, technique and professional acumen to help you work toward your aesthetic and emotional goals. Contact her Guilford location at (203) 689-5295 or Mystic location at (860) 572-6868 or request a consultation online.
Dr. Collins performs skin and tissue tightening techniques on the sagging skin of the upper arm that can sometimes result from dramatic weight loss. Combining liposuction with excess skin removal, Dr. Collins is able to dramatically slenderize your upper arm as well as your self-confidence.
As a major component of body contouring surgery, Dr. Collins removes the excess skin and troublesome fat deposits that may still linger around your lower body after a major loss of weight. Using skin and tissue tightening techniques, she is able to further slenderize your silhouette and improve the fit of clothing.
Even with adherence to diet and exercise, many of us still struggle with stubborn areas of fat on our body that can only be eradicated through surgical intervention. Under the careful hands of Dr. Collins, you can have those fat deposits removed via liposuction, a technique that loosens the fat and removes it through a small tube called a cannula.
Sometimes men develop excess breast tissue or troublesome fat deposits on their chest which give the appearance of a female-looking breast. Using skin and tissue tightening techniques combined with liposuction, Dr. Collins can remove those tissues giving you a smaller, more masculine chest, also improving the fit of clothing.
Oftentimes after weight loss or pregnancy, the stomach does not easily return to its more toned state, despite diet and exercise efforts. For men and women who experience this struggle, Dr. Collins performs tummy tuck surgery which tightens both the skin and the muscle of your abdominal area, providing you the more slender physique you've worked toward.
After weight loss, excess skin may not have the elasticity it once did and can "pool" around certain areas of the body, like the thighs. For these individuals, Dr. Collins performs thigh lift surgery, which removes the excess skin and may also incorporate liposuction techniques to further slim the lower body.
Dr. Collins performs a variety of body contouring procedures that can help you further along the road to a more slim physique following major weight loss. Whether diet and exercise or bariatric surgery helped you lose weight, you may struggle with excess skin and fat deposits in areas like the thighs, upper arms, or midsection and can turn to Dr. Collins to help you realize your body's potential after weight loss.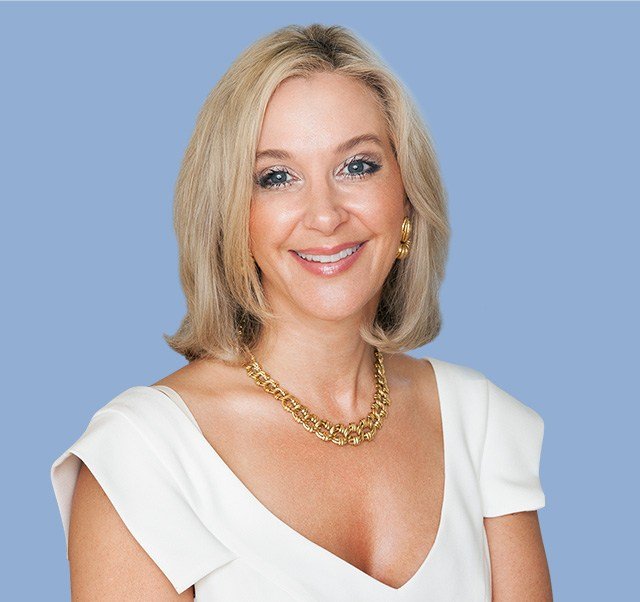 Beth Collins, M.D.
As a board-certified plastic surgeon, Dr. Beth Collins offers a blend of clinical expertise and warm, open communication to ensure beautiful results from your chosen procedure. Learn more about her experience and explore what she can do for you.
Meet Dr. Beth Collins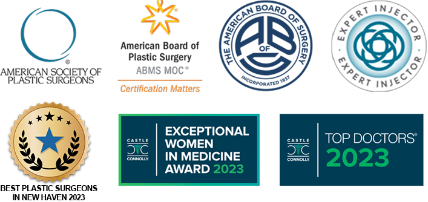 Important Reminders
Dr. Collins does not accept insurance.
There is a $150 consultation fee for surgical and injectable procedures with Dr. Collins.
The consultation fee is waived for injectable treatments if the procedure is performed on the day of your consultation.
There is a $50 consultation fee for consultations with our RNs.
Financing Available
It's all within reach. Browse our financing options to help you pay for surgery on your terms and achieve your goals in less time.
Learn More
Specials & Events
There's always something going on here at Beth Collins, M.D. Discover incredible savings on your favorite (and soon-to-be favorite) services or RSVP to an exclusive event.
Learn More
Back to Top