Beth Collins, M.D.
2614 Boston Post Road
Willow Hall, Suite 16C
Guilford, CT 06437
Phone: (203) 689-5295
Monday–Friday: 9:00 a.m.–5:00 p.m.

Beth Collins, M.D.
55 Willow Street
Mystic, CT 06355
Phone: (860) 572-6868
Monday–Friday: 9:00 a.m.–5:00 p.m.

For Men
Confidence is key, so that cliche goes. There is some truth to many cliches, that being one of them. Confidence can be a driving force behind interactions and impressions we make with people around us. That said, it can be hard to maintain self-confidence when you are experiencing an imperfection with your skin or body. Dr. Beth Collins offers a wide variety of plastic surgery and nonsurgical options especially for men, who visit from New Haven, Madison, New London, Mystic, and beyond, to elevate their confidence all while looking good.
With locations in Guilford and Mystic, Connecticut, Dr. Beth Collins specializes in plastic surgery including breast and body contouring, breast reconstruction, eyelid surgery, NeoGraft hair restoration, and facial aesthetics. Our practice welcomes any and all individuals seeking an enhancement. Request a consultation today or call our Guilford location at (203) 689-5295 or Mystic location at (860) 572-6868 to find out how we can improve the way you look and how you feel!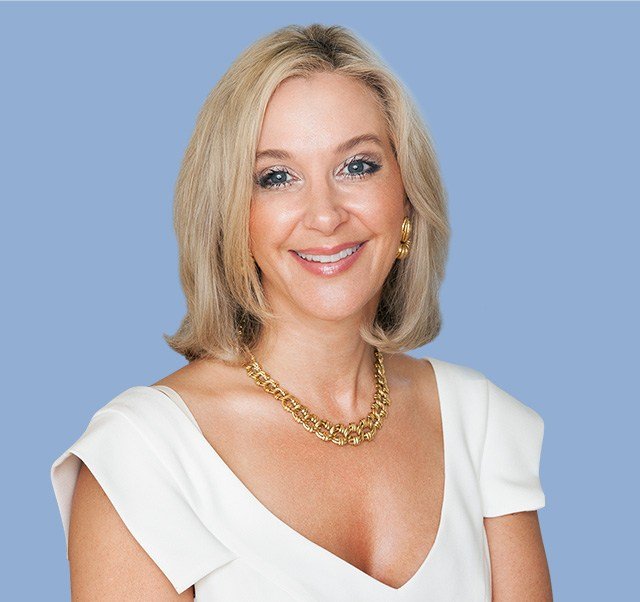 Beth Collins, M.D.
As a board-certified plastic surgeon, Dr. Beth Collins offers a blend of clinical expertise and warm, open communication to ensure beautiful results from your chosen procedure. Learn more about her experience and explore what she can do for you.
Meet Dr. Beth Collins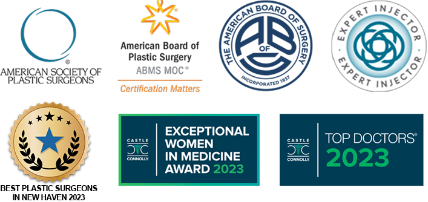 Here are some services we offer especially for men:
This injectable is very well known among medical professionals across the nation. Some men may feel that wrinkles and fine lines may make them look older than they actually are. For men who are experiencing bothersome age lines, BOTOX may be the key to boosting your confidence. Using botulinum toxin, BOTOX reduces muscle contraction at the sight of its injection, helping to smooth out wrinkles and make you look younger.
For men looking to get rid of any unwanted hair, laser hair removal is an option to consider. Waxing, shaving, and other tedious methods can take up time on your regular routine with results not lasting as long as you'd like. Laser hair removal can help remove any bothersome hair for the long term, perhaps even permanently.
Gynecomastia is a condition where men experience enlarged breasts. Gynecomastia may significantly damage a man's confidence and it may even keep them from doing certain activities such as sports or getting intimate with a partner. We offer male breast reduction to help keep men's self-esteem strong so they can confidently perform in the activities they enjoy.
Some men who are living a healthy lifestyle through proper dieting and exercise may have some stubborn fat that still clings onto them despite their efforts. Liposuction is a great solution to help erase stubborn fat to keep men looking healthy and fit.
To correct a loss of volume in the skin, dermal fillers can be a great way to keep the skin looking young and smooth. We offer JUVÉDERM®, JUVÉDERM VOLBELLA®, JUVÉDERM VOLUMA® XC, and RADIESSE® to help keep you looking suave and youthful.
Drooping or baggy eyelids can cause a tiresome or irritable look and even obstruct your vision. For lifting the eyelids, blepharoplasty (eyelid surgery) can help improve your facial profile as well as enhancing your line of vision.
Thinning hair and hair loss is one of the most common aesthetic concerns men face. Nonsurgical hair restoration with NeoGraft creates a fuller, thicker hairline without linear scars or major recovery time. Restore your hair and your confidence with a hair transplant in CT.
If any of these services designed especially for men sound like they might benefit you, request a consultation today!
Financing Available
It's all within reach. Browse our financing options to help you pay for surgery on your terms and achieve your goals in less time.
Learn More
Important Reminders
Dr. Collins does not accept insurance.
There is a $150 consultation fee for surgical and injectable procedures with Dr. Collins.
The consultation fee is waived for injectable treatments if the procedure is performed on the day of your consultation.
There is a $50 consultation fee for consultations with our RNs.
Specials & Events
There's always something going on here at Beth Collins, M.D. Discover incredible savings on your favorite (and soon-to-be favorite) services or RSVP to an exclusive event.
Learn More
Back to Top