Beth Collins, M.D.
2614 Boston Post Road
Willow Hall, Suite 16C
Guilford, CT 06437
Phone: (203) 689-5295
Monday–Friday: 9:00 a.m.–5:00 p.m.

Lower face and neck lift with facial fat grafting
*Keep in mind that each patient is unique and your results may vary.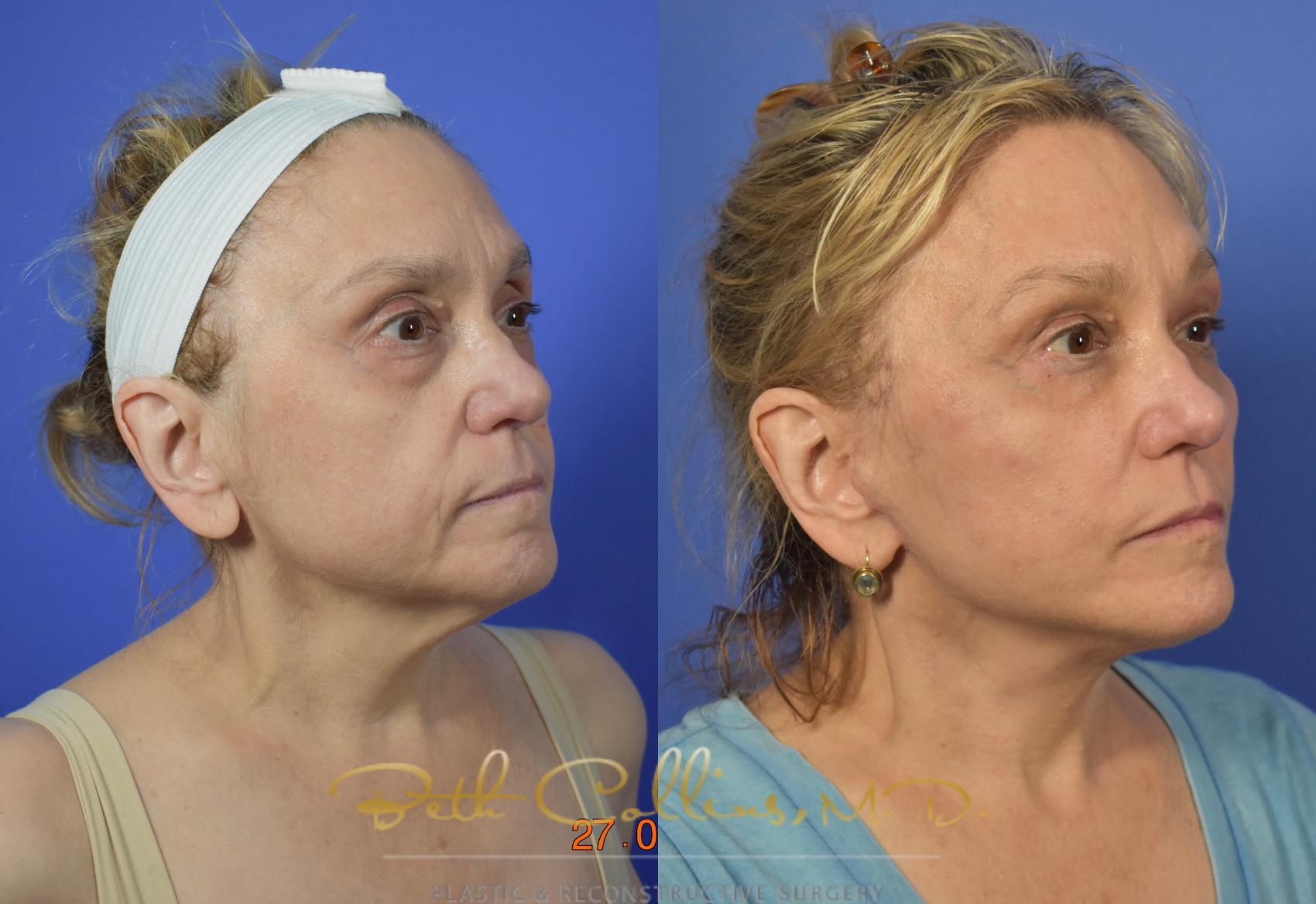 Before & After

This patient had a lower face and neck lift with fat grafting. The fat grafts were added to her cheeks and lower eyelid area to fill in the hollows that left a shadow and dark circles under her eyes. Additionally, fat was used in the upper eyelid as lost volume around her eye socket caused a hollow aged appearence. The result is a softer and more youthful look around her eyes. Her lower face and neck lift smoothed out the skin on her neck and jawline.
Provider: Beth Collins M.D.
Back to Top