Beth Collins, M.D.
2614 Boston Post Road
Willow Hall, Suite 16C
Guilford, CT 06437
Phone: (203) 689-5295
Monday–Friday: 9:00 a.m.–5:00 p.m.

Correction of "heavy neck" with deep plane lower face and neck lift
*Keep in mind that each patient is unique and your results may vary.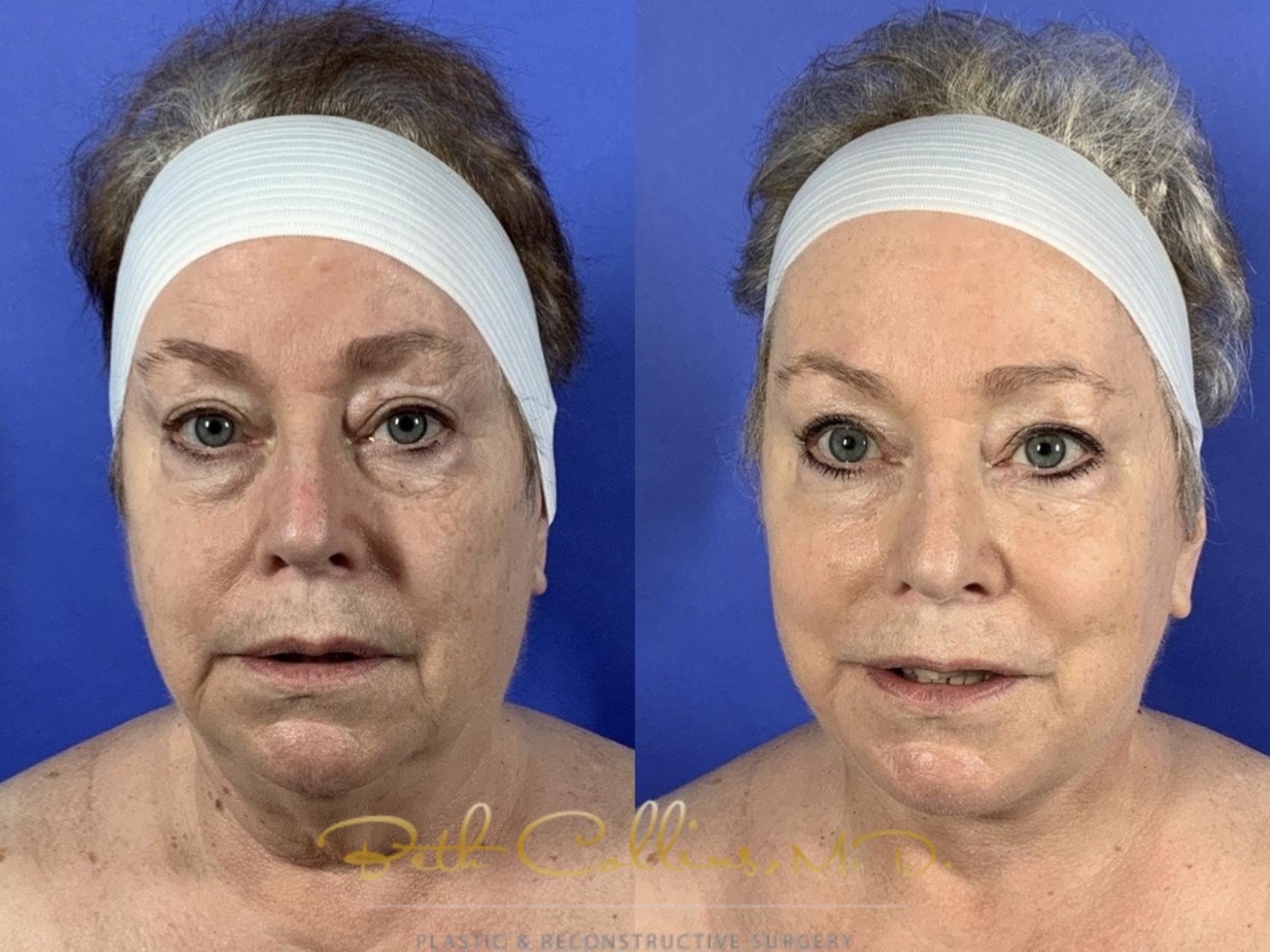 Deep plane lower face and neck lift

Excess fat in the lower face and neck not only gives the impression of an aging face, but also may falsely classify someone as "overweight". After deep plane lower face and neck lift, this lovely lady states that everyone keeps telling her she has lost weight despite the fat that she is at her heaviest weight. She looks much more beautiful, slimmer and more confident. Dr. Collins does a high SMAS, deep plane facelift to repair prolapsed tissues in the neck and tighten the supporting muscles. This gives a much more defined jawline which completely changes the facial aesthetic for the better.
Provider: Beth Collins M.D.
Back to Top