Beth Collins, M.D.
2614 Boston Post Road
Willow Hall, Suite 16C
Guilford, CT 06437
Phone: (203) 689-5295
Monday–Friday: 9:00 a.m.–5:00 p.m.

Beth Collins, M.D.
55 Willow Street
Mystic, CT 06355
Phone: (860) 572-6868
Monday–Friday: 9:00 a.m.–5:00 p.m.

Gynecomastia surgery/ Chest wall liposuction
*Keep in mind that each patient is unique and your results may vary.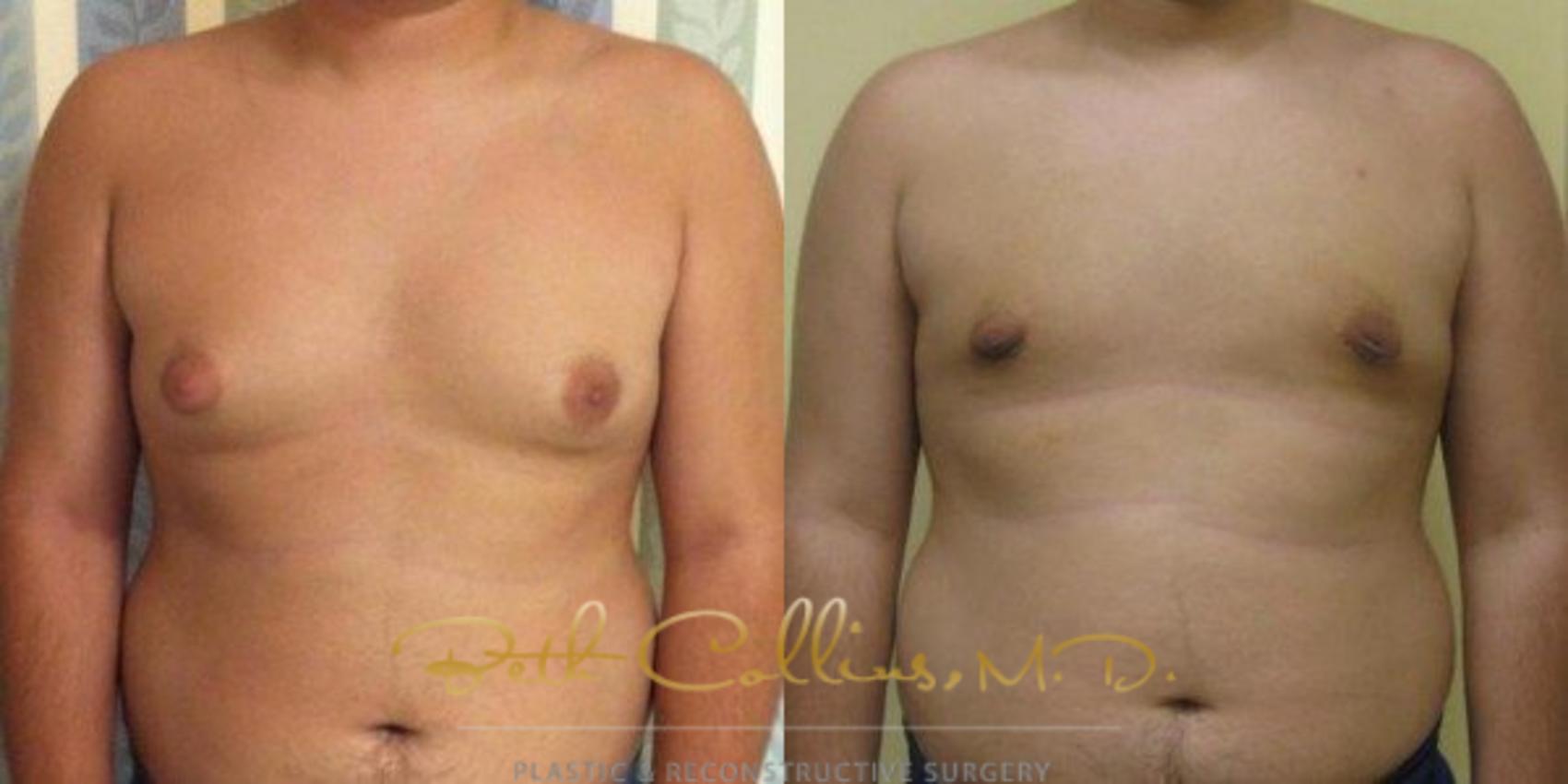 Before & After

Gynecomastia is a very common problem, affecting up to 30% of all men. It is sometimes associated with being overweight, but almost universally consists of a combination of excess fat and breast tissue. The surgery for this procedure is often a combination of liposuction of the chest wall and direct excision and removal of the breast tissue underlying the nipple. Dr. Collins' goal is do this with as minimal of an incision as possible so that you can take your shirt off at the beach and feel comfortable. This man had a combination of liposuction and tissue excision through an incision around his nipple. The scars fade to almost invisible.
Provider: Beth Collins M.D.
Back to Top